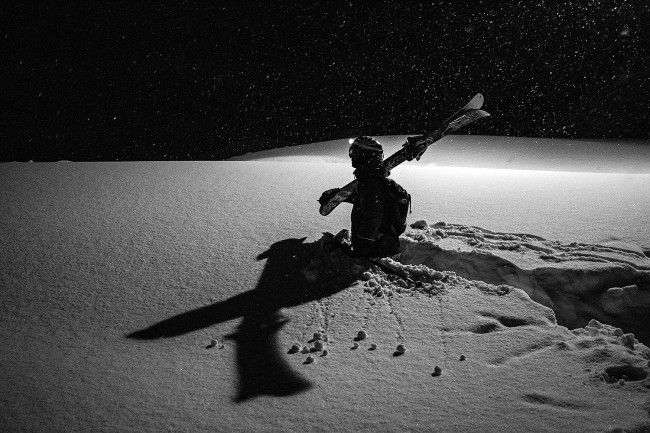 Base up top: 430 cm    Temp Top; -8 Degrees
Base at bottom; 260 cm
New Snow since close: 0 cm
Weather; Clear
Its a clear one in Nozawa Onsen this morning and is set to remain that way most of the day in combination with cold temperatures and light winds. The full moon put on quite a show this morning as it set behind the sunrise lit peaks. With plenty of fresh tracks left from yesterday its going to be a great day on the hill, the only downside being potential lines from weekend crowds.
Yesterday we had fresh snow fall for much of the day. It was a little wet and heavy at first, however as it became colder during the day the snow quality subsequently improved. With light crowds and winds reloading slopes whilst the lift runs around were made, it was easy to find untracked powder fields right up to last lifts.
A spectacular forecast continues to tease us for the week ahead with big numbers across the board. It will all kick off tomorrow with light snow flurries that will intensify overnight with a north west wind shift. Very heavy snow and very cold temperatures are predicted. We are talking -15C with 50cm. Quality will be as good as it gets on Monday its safe to say. Another strong front is then forecast for Monday night delivering similar totals. Moderate to heavy falls are then predicted for most of the week.