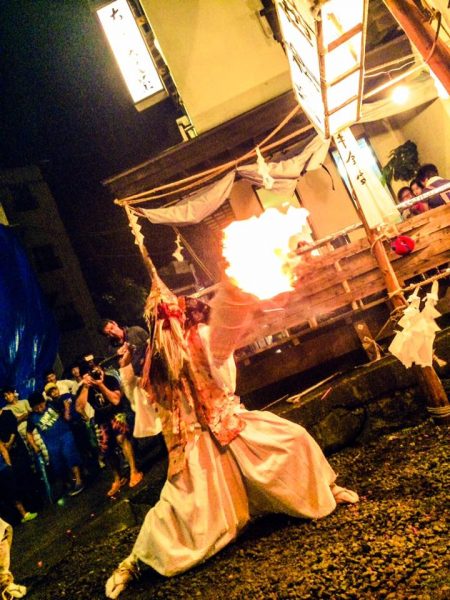 With Festivals, noodle eating and the last weekend of the official Summer Green Season program at the resort. The Nagasaka Gondola will now cease for the summer hiking and Mountain biking as will the camp ground and outdoor swimming pool at the Sparena.
This signals the start of Autumn and you can almost feel a change in the air.
The following sporting fields are still open
– Olympic Sports Park and Gym open until early Nov
– Golf training field open until mid Nov
– Nanbara tennis court open until mid Nov
Ofcourse you can still hike and Mountain Bike and it is coming into the optimum time with cooler air and changing of the leaves. All the Onsens including Sparena are open all year round to soothe the sore muscles after some mountain activity in winter or summer.
If you missed out on this great festival don't forget there is another similar one on in the village on the 8th and 9th of September hope to see you there. It is even bigger than this one and sometimes quieter a weekend. This year is a Thursday and Friday. It takes place on Thursday evening and then most of the day Friday. Is a spectacular few days in Nozawa.
Thanks for the great photos Ryosuke
The Green season is not over yet but and it will still continue to be pretty warm in Nozawa until the end of September really but the Resort like most of Japan run the seasons like clockwork. It is a great time to explore coming up in Nozawa Green Season Nozawa Onsen