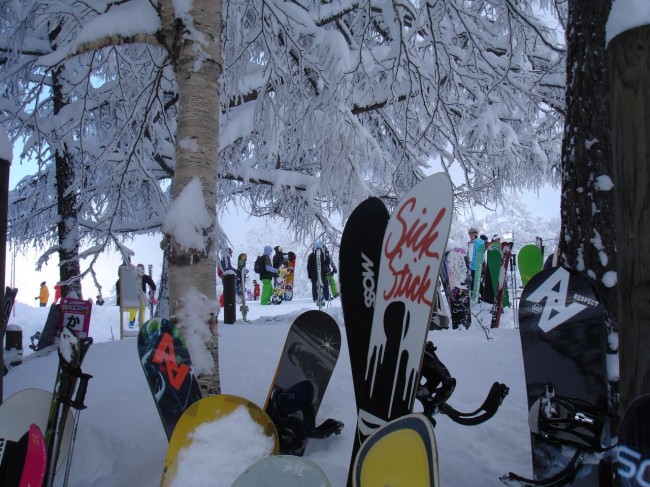 Base up top: 380 cm        Temperature; -6 Degrees
Base at bottom; 245 cm
New Snow: 25 cm               Weather; Snowing
The Snow Gods have blessed us again in Nozawa with a nice foot of fresh being delivered overnight. We were expecting a fair bit up top but it has fallen in the Village too and coated everything in a crisp blanket of white. Doesn't matter how many times you see it a good fall of fresh snow is always magic.
It is going to be pretty awesome today and one happy soul has already raced down late for his train but ecstatic about the knee-deep powder up top!  Will be a nice contrast to the last two days.  Temps are back down as well with a good cold winter feel in the air.
The outlook is good with some sun and snow tomorrow and the next day then will warm up again Friday before what may be an epic snow system churning in from the 25th of March. With very few people gracing the slopes, March is confirming to be our favourite month of the season again.