Base at top:  105 cm
Temp at Top; -6 Degrees
Base at Uenotaira  100 cm
New Snow since close: 0 cm       
Weather; clear, possible clouds.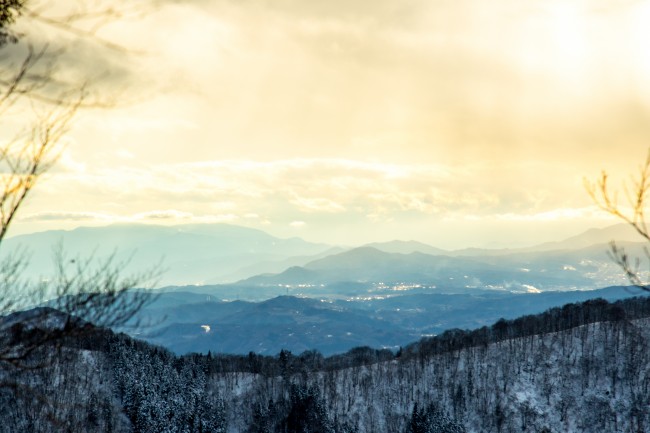 The base up the top continues to accumulate thanks to some fresh snow yesterday. We're now sitting at a depth of one metre at Uenotaira and 105cm at the summit of Mt. Kenashi. It's looking like this will increase considerably over the coming week, with consistent snowfall predicted throughout the week. A few heavier dumps are expected during the week too so keep an eye out for some new terrain being opened!
The Freezing level will be dropping today down to our altitude down here in the village, with a nice 5cm dusting of snow predicted in the evening. Judging by the snowcams and the view out the window from where I write this, the skies are going to be blue today though possibly overcast at times, with temperatures not exceeding -5 degrees. Yesterday was pretty chilly on the slopes and factoring in the wind chill it could get quite cold again today.
A few days ago a group of skiers went missing in Nozawa Onsen. Thankfully they were found safely. Let this be a reminder of the risks of going outside the resort boundaries and to make the right decisions.
Courses planned to be open:
– Yamabiko A course
– Yamabiko B course
– Yamabiko C course
– Yamabiko D course
– Yamabiko E course
– Paradise
– Kokenashi
– Uenotaira
– Bunabayashi
– Yunomine A
– Yunomine B
– Rinkan
– Mukairin Contact
– Karasawa Contact
– Nagasaka Contact
– Kaminotaira
– Kitsun
– Fox course
– Isemiya