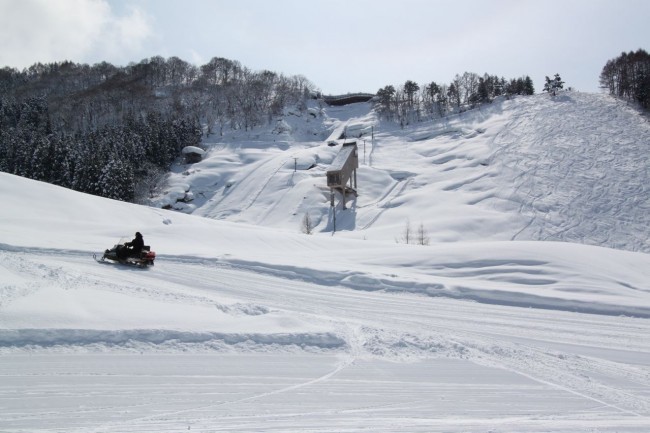 Base up top: 400 cm                  Temperature; – 7 Degrees
Base at bottom; 290 cm
New Snow: 20 cm                           Weather; Bluebird Sunny Day
We put in an order for sunshine and it has been delivered this morning. Beautiful sunny day here with about 20cm of fresh on top of yesterdays fall, it is going to be an amazing day on the slopes.
It snowed most of the day yesterday getting heavy at times and eased after dark. So will be plenty of fresh tracks up for grabs today. The base has hit the 400cm mark again, which is terrific with just one more day to go until March!
Had a bunch of people glowing when they came down from the mountain yesterday saying it was the best day riding they had ever had. Today may be even a touch better with the great visibility.
On a different note another boarder was lost in the backcountry two days ago. The rescue efforts have been hindered by the heavy snow, and made it very hard to find any tracks. Was two very cold hard nights in the elements. Good news just out he has been found alive and well at a village down well below Nozawa Onsen. Will no doubt have a story to tell!
The outlook is pretty good with a bit of snow and a bit of sun. Temps are looking a bit warmer too.