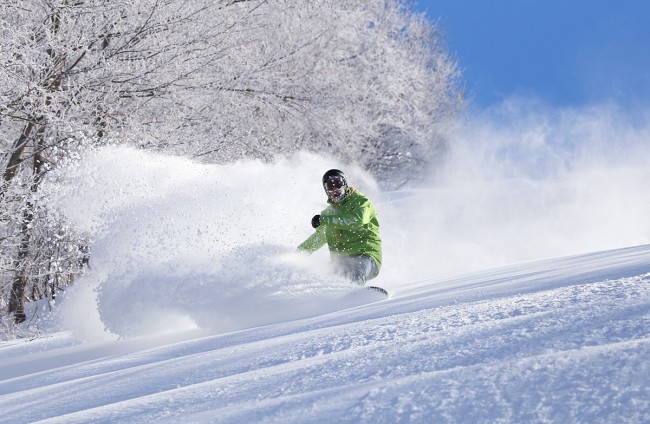 Base up top: 250 cm    Temp Top; -9 Degrees
Base at bottom; 130 cm
New Snow since close: 5 cm
Weather; Snow showers
After an insane day yesterday the snowfalls have abated and at the moment we have some interesting oceanic weather conditions. Highly isolated light snow showers mixed with clouds and sunny breaks. The temperatures are pretty cold, especially up top where -9C is the current reading.
The fresh powder is deep and plentiful across all areas of the resort. Its hard to go wrong anywhere really. Groomers are fast and soft, trees and off piste has vast tracts of deep powder. Areas that were too deep yesterday should be just right as the snow will have consolidated since yesterday. There are dangerous conditions in the backcountry, be careful please.
Too speak of which, yesterday was a real surprise. While moderate snowfalls were expected all day we were actually greeted with stunning bluebird conditions. A perfect combination for any skier or boarding when combined with the half meter of fresh from the night before.
Looking at the predicted forecast we should experience isolated snow showers for the rest of today. Tomorrow snowfalls are set to increase in intensity peaking overnight. Light snowfalls are expected to continue until tuesday when we expect a clearing trend. Wednesday should be fine and sunny at this point in time.