Base at top: 75 cm
Temp at Top: -6 Degrees
Base at Uenotaira station: 25 cm
New snow since close: 10 cm!
Weather: Bluebird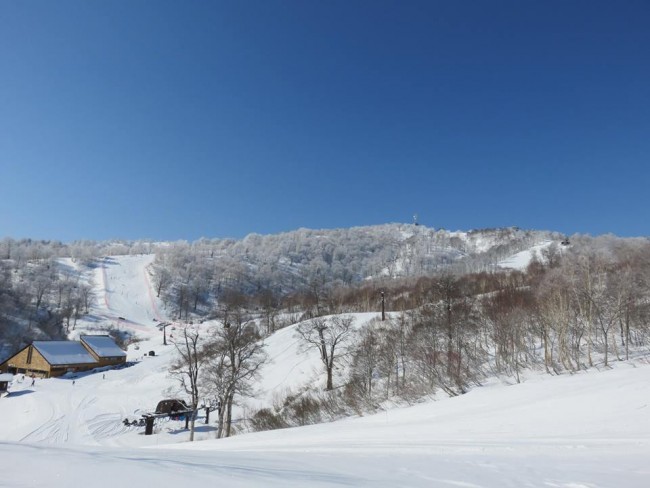 Walking home from the Onsen last night and the heavens started to open with huge flakes lofting from the sky. It continued thru the night and this morning there is about 5cm of nice fresh snow on top of the cars in town. The kids are loving it this morning on their way to school.
Up top is looking the goods with 10cm of fresh snow collecting on the slopes. Still nice and cold and the skies have cleared to reveal a picture perfect day. Only the main Nagasaka Gondola and the two top Yamabiko chairs open but should provide enough terrain for the handful of skiers taking to the slopes today.