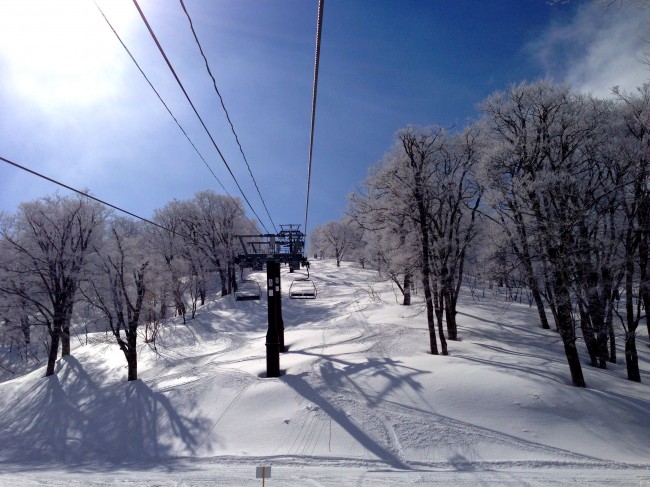 Bluebird start in Nozawa
Base up top: 290 cm        Temp Top; -8 Degrees
Base at bottom; 100 cm
New Snow since close: 10 cm
Weather; Sun and Fun
As was forecast we got blessed with a nice little top up of snow overnight in Nozawa. It was not heavy in the Village but snowed off and on through the night and then the sun burst out this morning.
Had a scoot around the lower slopes this morning and was nice conditions. One of the Instructors sent me this shot from the top at Yamabiko early and it looks beautiful.
Pretty cold temps early but should rise over the next few days and some sunshine. Next decent fall is forecast for April 1st lets hope it is not April Fools!
April signals the official start of spring and with the current base should be some fun spring conditions ahead in Nozawa. Hope to see you up here..