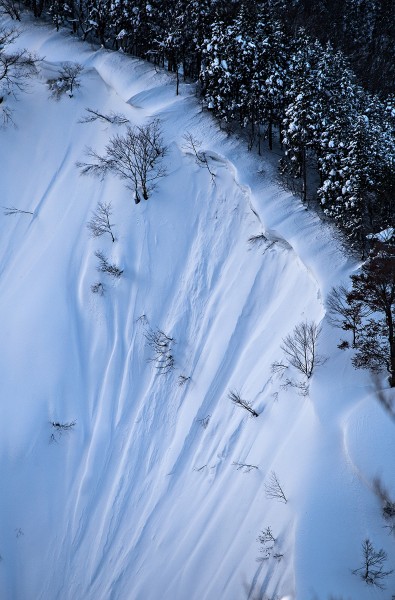 Base up top: 400 cm    Temp Top; -8 Degrees
Base at bottom; 265 cm
New Snow since close: 0 cm
Weather; Clear
Its a beautiful day out there this morning with clear blue skies a backdrop for the elevated Japanese Alps. Make sure you bring your camera up today to capture the views before the clouds roll over this afternoon. There will be some nice skiing across the resort. With gradually warming temperatures its recommended to make any powder skiing efforts earlier on otherwise heavy snow will result. The groomed runs will really be the better of the two today.
Outstanding conditions persisted most of the day yesterday with fairly deep powder snow across the resort. Visibility was limited on the upper areas of the resort but the lower trees were sensational loaded with waist deep japow. Nice!
Looks like we have some snow on the way for tomorrow. It will fall about the peaks by lunchtime before lowering overnight. Around 20-30cm is predicted at this stage. Light falls will likely continue into Friday before clearing for the weekend. Further ahead, the next dump is predicted for mid next week.