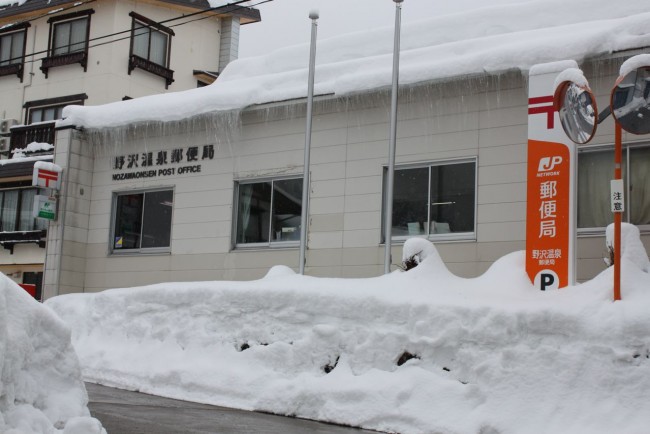 People often ask what cards can we use at the ATM in Nozawa Onsen?
Japan Post Bank provides cash withdrawal services for credit cards and cash cards issued by overseas financial institutions. Cards bearing the VISA, VISAELECTRON, PLUS, MasterCard, Maestro, Cirrus, American Express, Diners Club, JCB, China Unionpay and DISCOVER can make withdrawals at Japan Post Bank ATMs.
The amount you can withdraw depends on what you have preset with your bank at home. If you have not done anything it is generally about a $1000 equivalent in Yen. If want more contact your bank before you leave.
ATM Open Times in Nozawa Onsen
Monday to Friday 8:45 -18:00
Saturday 9:00 – 18:00
Sunday 9:00 – 18:00
For general mail the post office is open Monday to Friday from 9:00 – 16:00
Go old school and send a post card!