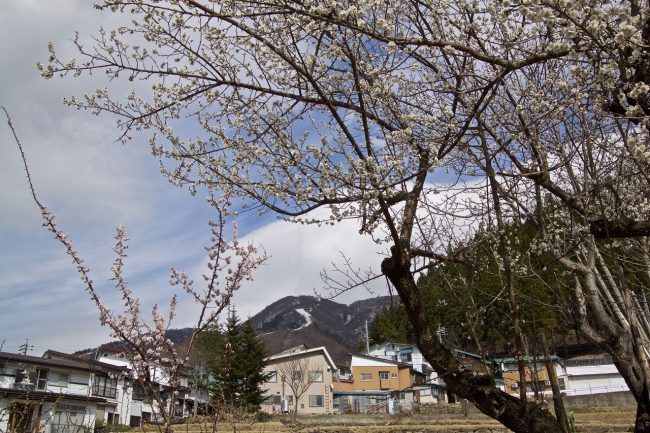 Cheery Blossoms in the Village and Snow up the Top
Base at top: 240 cm
Temp at Top: -3 Degrees
Base at Uenotaira station: 150 cm
New snow since close: Dusting
Weather: Foggy with light snow!
What a great time to be in Nozwa! The Sakura or Cherry blossoms have started to come out in the village and up at Yamabiko 1000m above the village it looks like we had a dusting of snow last night! Spring is such an amazing time.
Yesterday was beautiful up on the slopes, the fog rolled off pretty early and we had some glorious sunshine. Have a feeling it may do the same again today. The snow was spring slush but it was cold enough for it to be fast all day and still skiing top to bottom either down Challenger for the advanced or the Forest Trail for the beginners!
The official ski season has 2 weeks to go finishing on Sunday May 7th at the end of Golden week and with a 240cm base still up top we should be able to slide right thru that. There is a few people around for the weekend but literally no one on the weekends. I talked to the ladies on the lift counter on Friday and they said only 100 people had been up.
Cherry Blossoms Nozawa and lots of sunshine
The forecast ahead is looking good with plenty of sunshine and light winds. The freezing level is pretty stable too between 2000 and 3000 meters above sea level with temperatures still in the single digits as far as the eye can see. Great time for Ski Touring too, with stable snow pack and beautiful spring weather.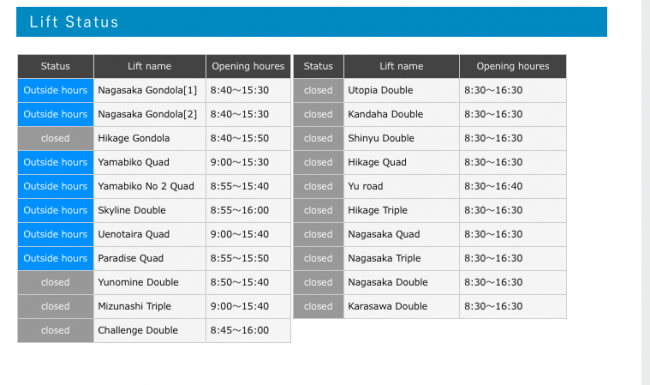 Anyway it is going to be a great day on the slopes so get up there if about and have an awesome Sunday!