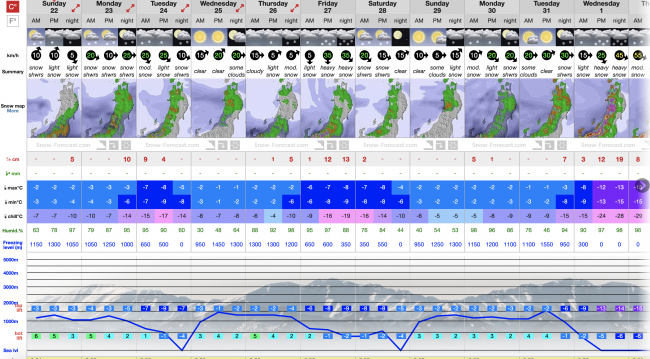 Christmas Gift Nozawa Onsen
It's beginning to look a lot like Christmas. The Forecast is now finally shaping up with some good size dumps expected and cold temps. Just need those seasonal Northwest systems to kick in from Siberia and the snow to arrive. Some expected tonight and more tomorrow. Friday looking like an even bigger front. Cross your toes while you are at it but things are looking up!
It has even improved since first posting this and looks like we are in for a good old fashioned Snow Down!