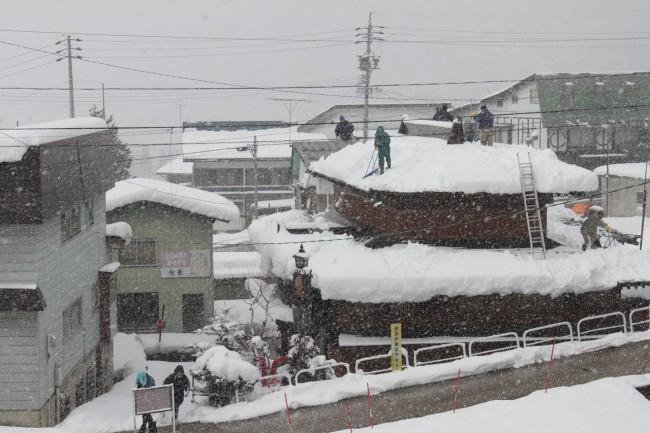 Base up top: 180 cm                  Temperature; -8 Degrees
Base at bottom; 90 cm
New Snow: 50 cm
Santa has come a day early in Nozawa Onsen delivering a huge 50cm of fresh snow again overnight. Conditions are looking perfect for the first big weekend of the resort.
We cleared the driveway yesterday and was amazed when we had almost 2 feet of fresh lying on there this morning. That was not even forecasted to be the big one so we are almost scared of what will fall from the heavens tonight and tomorrow night both expecting serious dumps.
Yesterday was a terrific day on the slopes with light to moderate falls all day and some nice fluffy powder to be had. It is blue skies up high now and will be an amazing day. Crowds not even too bad for a Saturday. More good news to come for Christmas day so will keep you posted.