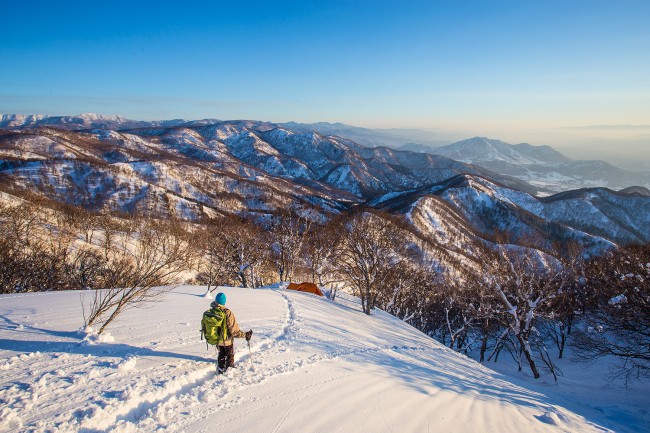 Base up top: 430 cm    Temp Top; -2 Degrees
Base at bottom; 210 cm
New Snow since close: 0 cm
Weather; Clear
A fine and clear day awaits those ready to ascend the hill this morning. Light winds, light crowds and there is still some good snow at the top. Today will be better earlier with temperatures forecast to quickly warm with the snow becoming slushy by around lunch time. Pack the sunscreen!
Yesterday sensational conditions were found in the mountain resort of Nozawa Onsen. Cold temperatures persisted for longer than was originally forecast and as a result the powder from the previous days dump remain excellent in quality, especially on northern aspects. A perfect bluebird sky was an added bonus.
According to the forecast a extensive run of spring conditions are now expected. Clear skies, warm temperatures and light winds are predicted for tomorrow, Monday and Tuesday. On Sunday there is the possibility of light drizzle.