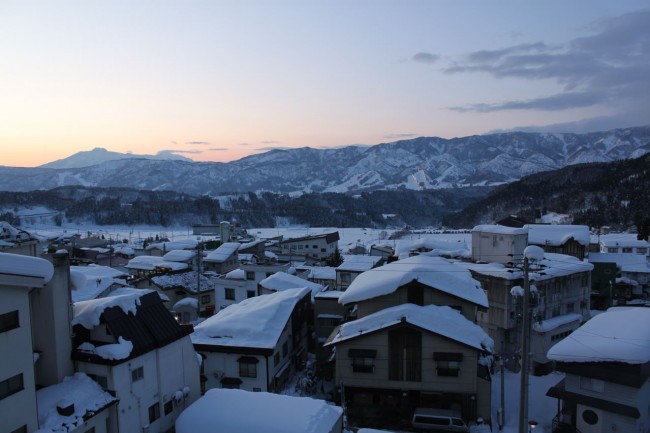 Base up top: 280 cm                  Temperature; -3 Degrees
Base at bottom; 185 cm
New Snow: 2 cm
For the first time in a while we saw a few stars in Nozawa last night. It was a full moon too so with all the white snow everything looked really bright, was pretty nice.
Woke up this morning thinking we were in for some sun but it was still snowing lightly. Has fined up a bit now and should be a nice day on the slopes. Yesterday was great conditions again but one of our busier days so far with even a few lift lines appearing! Some of the guys decided to head to near by Togari Ski Resort today in search of some untracked goodness.
Togari Day Trips – Ask Us For Details
Togari is a great little hill just 20 minutes from here with some fun terrain and have night skiing most nights. The elevation is not much different to Nozawa Village so is not so good on the shoulder season but great this time of year.
There is a daily shuttle from Nozawa Onsen too to Togari Onsen ski resort and on to Madarao. Only 800 Yen return and if you are here for a long time well worth a day trip. Just ask us for details
Looking like may be a bluebird day tomorrow so will be nice on the slopes and give us a chance to clean up the snow in the village ready for the next arrival on Tuesday night!