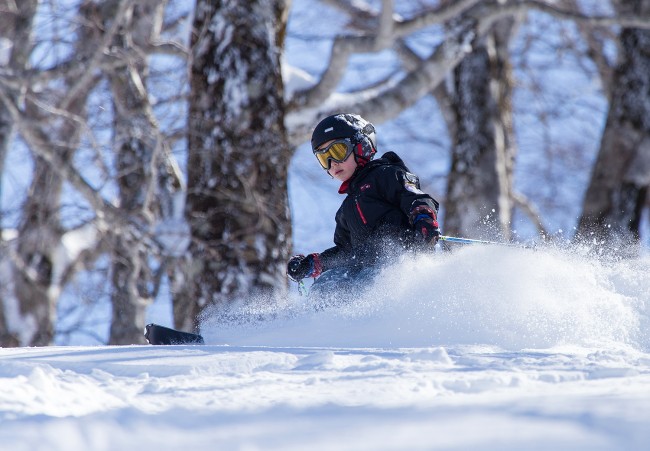 Base up top: 460 cm    Temp Top; 1 Degrees
Base at bottom; 280 cm
New Snow since close: 0 cm
Weather; Clear
So far its a clear one in Nozawa Onsen with visibility as good as it gets. We have some high cirrus cloud beginning to move over the resort and while it looks spectacular, this tends to indicate approaching fronts. In combination we have some moderate breezes on the upper slopes, true mountain weather. Today the groomed runs will be the pick and these will be fast in the morning, becoming slower during the afternoon, particularly so if the forecasted precipitation eventuates.
Yesterday we saw some of the best long range visibility all day. This is unusual as long range views are usually interrupted by a photochemical haze during the afternoon. The Sea of Japan was visible off to the west, all the surrounding 3000 meter peaks including the Hakuba Range and even Sado Island, well offshore, was easily visible. Probably the clearest day of the season so far. Likewise, the skiing and boarding was better than expected. Snow quality at Yamabiko remained dry all day where as the lower slopes became slushy in the warm sun, but did not have any lack of pace.
We have a real mixed bag according to the forecast. Rain is expected later today and tonight, tending to snow on the peaks by tomorrow. We may then have a clear morning on Tuesday followed by some isolated snow showers and much colder temperatures by the afternoon continuing into Wednesday. The next significant snowfall looks to occur around Friday next week. Continuing on the trend of good Saturdays this season, Saturday looks like it will be the best day this week.