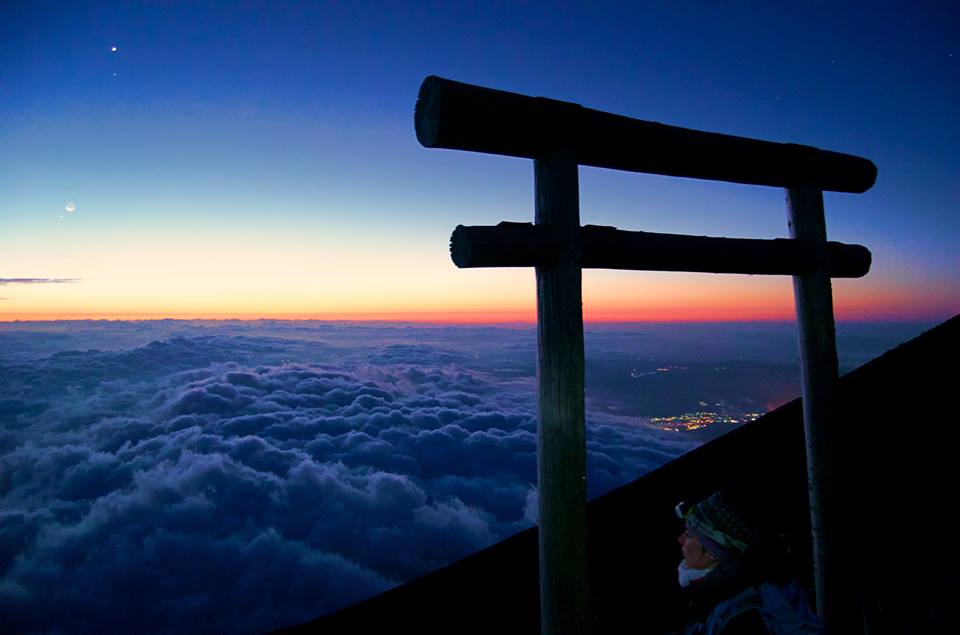 Mt Fuji or Fuji san the highest Mountain in Japan – Climbing Mt Fuji
Mount Fuji has long held a mystical charm not only in the hearts of the Japanese people but most people around the world. Well known for its classic volcanoe shaped cone that rises out of the earth on the East coast of Japan.
Standing at an impressive 3776 meters above sea level it is a huge landmark that can be seen easily from Tokyo City on a clear day. Japan has lots of amazing mountains but the next highest peak Mt Kitadake is almost 600m lower at 3193 meters high. There is a bunch of mountains over 3000m high in Japan but none come close to Mt Fuji which stands alone and is in some ways the symbol of Japan for many people.
Fuji san is still an active Volcanoe but it last erupted in 1707 so has been a while. It has been a pilgrimage site for centuries and it is still a very popular challenge for locals and tourists alike to reach the Summit.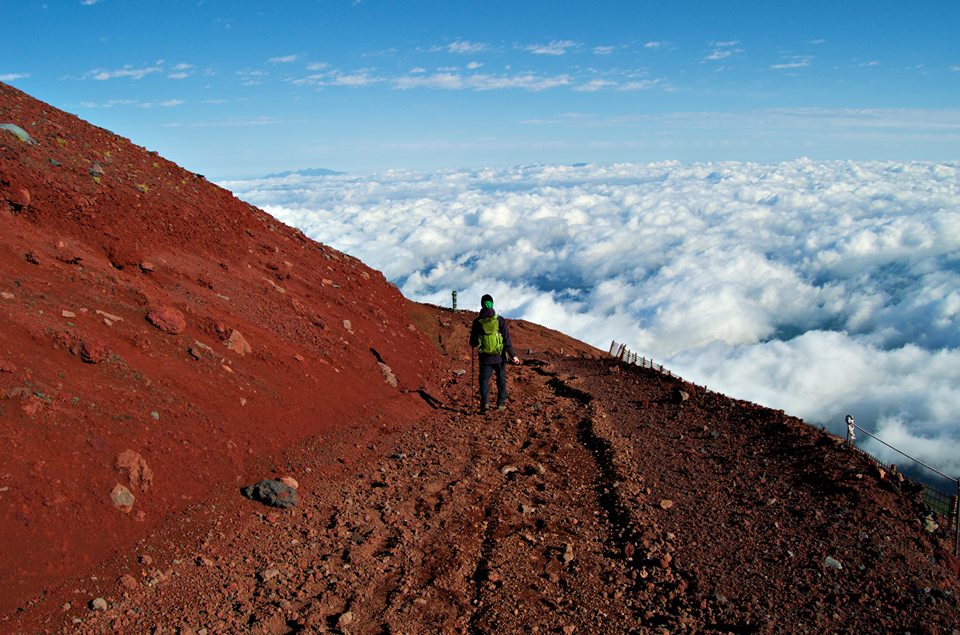 Climbing Mt Fuji
The official season is from early July until mid September when the trail is generally free of snow, the weather is warmer, you can easily access the trails by public transport and the Mountain Huts are open to stay in. It has just finished for this season on September the 10th. It is still possible to climb Mt Fuji now but it is starting to get dangerous as the snow starts to fall and gets very cold on the top so should only be attempted by experienced climbers. Another good reason to visit Japan in the Green season, if you would like to make the ascent.
Times and details – Climbing Mt Fuji Japan
You can get a guide to climb Fuji but during the peak time it is pretty much bumper to bumper traffic so you wont need one. It is lots of fun to meet and talk with other climbers on the way. Many people like to time their ascent to make it up for the sunrise and first light.
The best way to do this is to climb to one of the Mountain Huts at 7th or 8th station and rest there for a few hours then start very early to make it to the top by about 4;30am.
There are a bunch of Huts on the Yoshida Trail and cost about 5000 Yen to stay or a little more with 2 meals.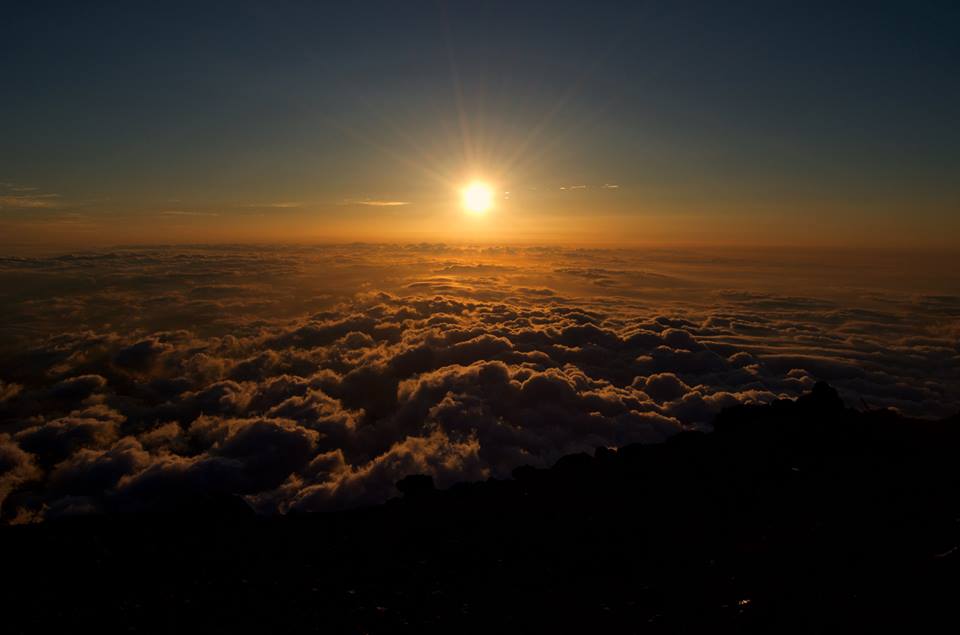 Be prepared – Climbing Mt Fuji Japan
Although Mt Fuji is probably not the most technical climb you will ever do it is best to be prepared. At that altuitude weather and temperatures can change very quickly so bring lots of warm gear. Even in Summer it can be below 0 degrees at the top and feel even colder with the wind chill.
Obviously good hiking shoes, headlamp, water, hiking stick, some money, food and a sense of adventure.
Some of our staff at Nozawa from last season just recenty made the climb and these are some of their photos.
Thanks for sharing Tomas and Nina from nomadi.sk