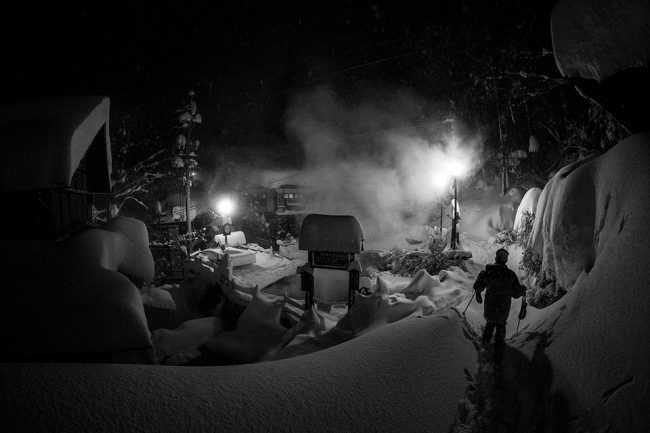 As the mercury starts to rise down south and many are beginning their school holidays you may be already thinking how can we escape this heat!
This photo was taken at Ogama the cooking onsens in Nozawa a few Christmas's ago.
Give the sweltering Christmas a swerve this year and consider a snowy White Christmas in Nozawa this coming December. Still have good availability at many of the lodges and can do a package starting for as little as $965 for Adults and Kids $615
White Christmas Week in Nozawa
7 Nights Stay based on Japanese Style Tatami Room with Share Bathroom
Healthy Breakfast Included Daily
5 Days Lift Passes
Use of all the Village Hot springs
All just 70,500 yen per person Adults
(Approximately $AUD 965 at current rates)
Children aged to 15 just 45,000 Yen per person
(Approximately $AUD 615 at current rates)
Subject to availability
Still lots of great Ski Lodges in town with good availability up until about December 29th when Japan national holidays begin
Can check some here and drop us a mail
Nozawa Onsen Accommodation
The kids will love you for it!
Christmas in Nozawa is not officially a public holiday as most Japanese are Buddhists so do not celebrate the religious day of Christmas so all the shops, restaurants and ski lifts in Nozawa are open! In Japan in general it is more of a romantic day for couples to get together and also has an increasing commercial side with big shopping centres putting you lights and Christmas trees around the cities. If they get some snow it can be pretty special if not even the fact it is cold makes it pretty unique.
In Nozawa at Nozawa Holidays we like to celebrate Christmas by getting all the guests together and having a celebration drink and doing Secret Santa for anyone interested just check with the staff when checking in around that date. Dont forget to load up on the carrots to make a snow man and feed the hungry Reindeers when they visit!