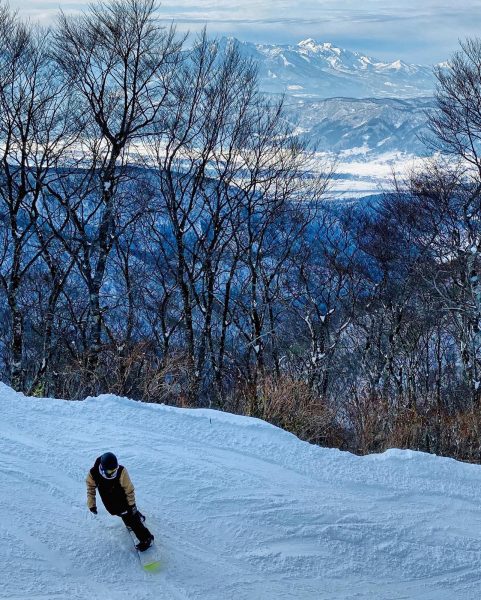 Cooling today in Nozawa
Waking up to some glimpses of blue sky in town this morning but looks cloudy up top and the resort reporting light snow. Temperatures are forecast to drop today and we should see some decent snow up top. Will be a nice change to yesterday when it was just too warm so we got hit with rain most of the day unfortunately. Many people took the day off to explore the village or further afield to Nagano or the snow monkeys.
Todays Snow Report from Nozawa Onsen
Temperature up top: 0 degrees
New snow since close: 0cm
Base at top: 130 cm
Snow conditions: Soft under foot up top and harder below
Weather: Possibly light snow up top and clear in the village at the moment
Still looking like a nice sunny weekend ahead with light winds and fairly cool temps so depending on what snow we get today it could be a great weekend ahead. Still some rooms available if thinking of coming up jump on nozawaholidays.com to book longer term and a real mixed bag of weather but there is some decent snow falls on the cards. Just need to keep the globe cool.