Craft Beer Festival Nozawa Onsen Japan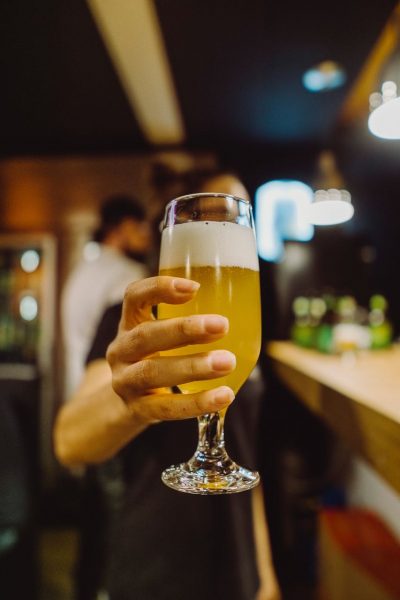 Beer is the most popular alcoholic drink in Japan believe it or not with locals consuming more off the Amber Ale than even the more historic drink Sake. The market has been dominated by 3 big players for many years Kirin, Asahi and Sapporo all terrific beers on their own and also gaining popularity abroad.
When I first arrived in Japan almost 30 years ago I was having a few quiet beers at a small pub in a little town called Tsunami. The bar man shared with me his story of how Beer came to Japan in the Edo Period Centuries ago. I am yet to find out if this is factual but it is a great story and goes something like this.
History of Beer in Japan
Back in the 18th Century a young Japanese man traveled to England and got a job in a Pub there. He was serving and enjoying "Draft Beer". His English was not great and all the time he thought they were saying "Giraffe Beer". After learning the finer points of making and drinking the beer he returned back to Japan and eventually opened Kirin Brewery. Kirin in Japanese means " Giraffe". It also means Dragon which is featured on the Kirin logo. Fact or fiction will let you be the judge!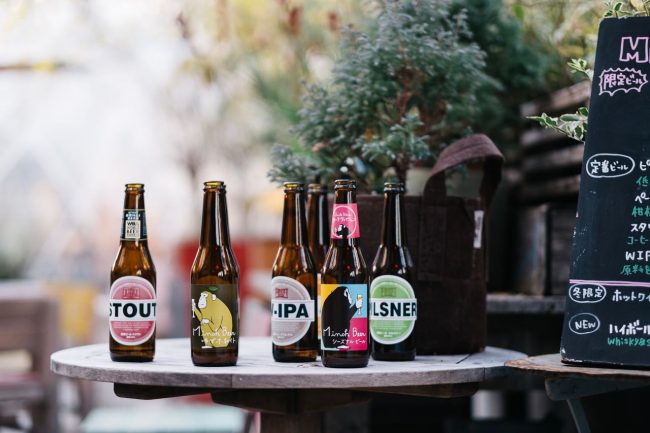 Craft Beer Festival Nozawa Onsen Japan
Craft beer started showing up in Japan in the mid 1990's . Up until then Japan had strict brewing laws and granted licenses only to large-scale brewers. This all changed in 1994 when the government drastically relaxed the law, enabling small-scale breweries to thrive.
There is a particularly vibrant craft beer scene in the big cities like aTokyo and Osaka and boutique bars are tying up with micro breweries to showcase their brews. There are also an increasing number of brewpubs that brew and sell their own beer on premises. Many Onsen towns including Nozawa Onsen also contribute to the national craft beer presence with celebrated local breweries that take advantage of local pure waters. Libushi Brewery just opposite Ouy Onsen is the place to wet your taste buds.
SSBB Craft Beer Festival in Nozawa Onsen
Nest weekend the 5th and 6th of October Craft Beer will be coming to Nozawa in a big way with a Beer Festival being held in nearby Lake Hokuryu just a 5 minute drive or bike ride from Nozawa can even walk there. There will be a free shuttle bus running from the village of Nozawa Onsen
The event name is taken from the initials of Saison, Sour, Barrel and Brett Beer, and more than 100 types of sour and barrel aged beer will be offered in two days.
This year, a total of 21 companies, 10 domestic companies and 11 overseas companies, have decided to participate. You can buy tickets here or sure can sort on the day https://passmarket.yahoo.co.jp/event/show/detail/01f07n10ejbj2.html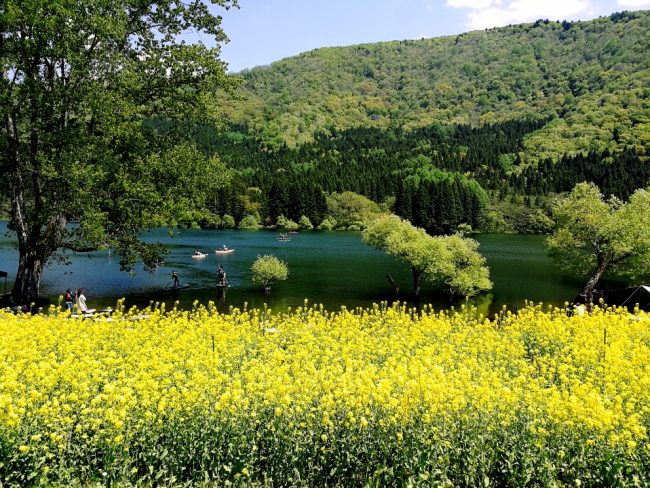 If you need accommodation just drop us a mail have some great options from as little as 3500 Yen a night and you are sure to sleep well after a day on the lake sipping beers in the fresh mountain air. https://www.nozawaholidays.com/