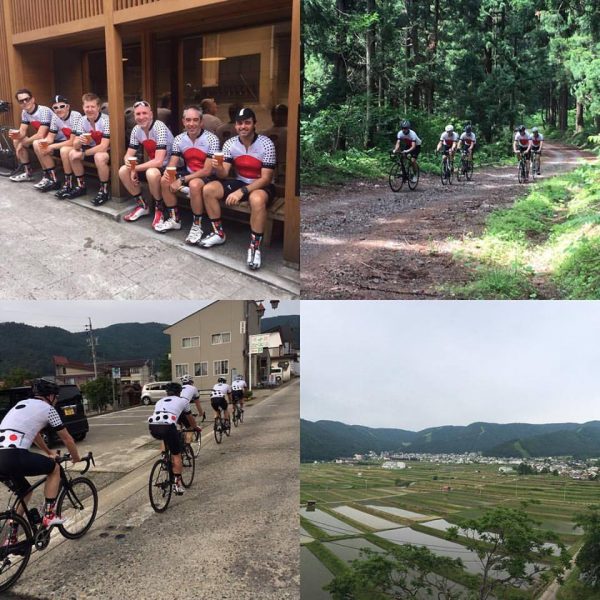 There is often talk about the Mountain Bike scene in Nozawa with the ski runs and Gondola, Nozawa Onsen Ski Resort is a great choice for people to jump on a downhill bike and experience the thrill of the ride. Gives you a similar buzz to downhill skiing just the scenery and temperature are different!
Cycling or riding road bikes around Nozawa and further afield does not get talked about as much but the set up and options in the area are amazing!
A group of lads from Brisbane Australia have just arrived for a weeklong adventure. They brought their bikes with them and some cool matching wear! They have already discovered some great rides and the Craft Beer brewery! Staying at Nozawa House tucked up in the forest just above the Village it is an awesome base to set off daily and explore the surrounding terrain. With a carport to store the bikes, views of the surrounding mountains, a few hundred meters stroll to the village and all the restaurants and shops and a beautiful little Onsen or hotspring Taki no Yu just 50m from the door.
Here is a link
https://www.nozawaholidays.com/properties/nozawa-house/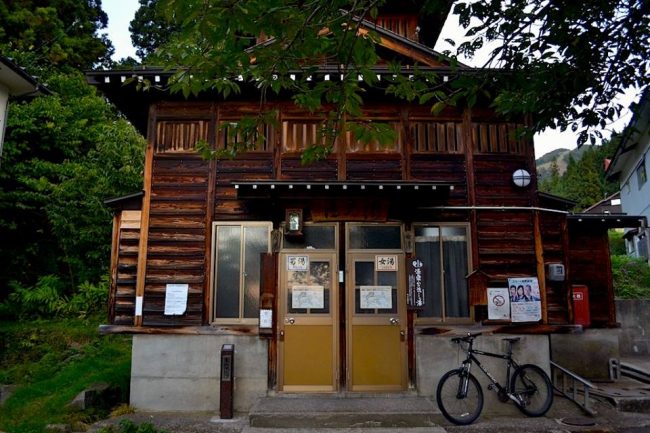 Why choose Nozawa Onsen for a Cycling Tour
Great terrain and roads with multiple beautiful rides you can do from Nozawa. Lots of hills and mountain passes to keep it interesting with spectacular views and scenery. It is very quiet on the roads and in town in the green season too.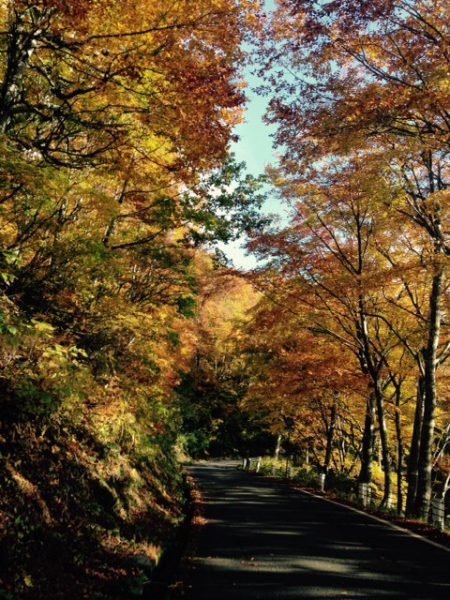 Onsens or thermal hot springs scattered throughout the village and are free to use! Perfect after a long day on the bike. Also a number of great massage options in town to get those muscles back in shape.
Delicious healthy food, Nozawa has some great local produce and over 30 restaurants in our little village. You can also buy from the markets or supermarlets and cook for yourself if staying at one of our self contained options
Cool little Cafes and bars for those important rest brakes. St Antons on the main street ,Napa Café to kick back near the foot spa or Mt Dock Gondola Café up near the Gondola all do a great Espresso!
Interesting rides to as equally interesting destinations. You can ride to neighbouring ski resorts like Shiga Kogen, Madarao, Myoko Kogen, check out little towns and villages nearby like Obuse, Sakae Mura, Omaguse or head down to the Japan Sea and cruise the coastline. There are many more options too. Here is a link to one of the rides https://connect.garmin.com/modern/activity/324987769
Compass House Bike shop in the village has bikes for rent and Take, Yuta , Manami and all the gang there also do bike tours or can point you in the right direction.
Cultural indulgence, Nozawa and surrounding mountains and villages are blessed with amazing shrines, temples and traditional houses. Some in beautiful Moutain locations and are an added sensory bonus when having a cycling tour to this part of the world. Not to mention the food, landscape and mostly the amazing friendly locals you will meet
So get on your bike and consider Nozawa Onsen for your next cycling holiday. Talk to us about great deals on accommodation in Nozawa as we are half price for the green season!