Day two snow Nozawa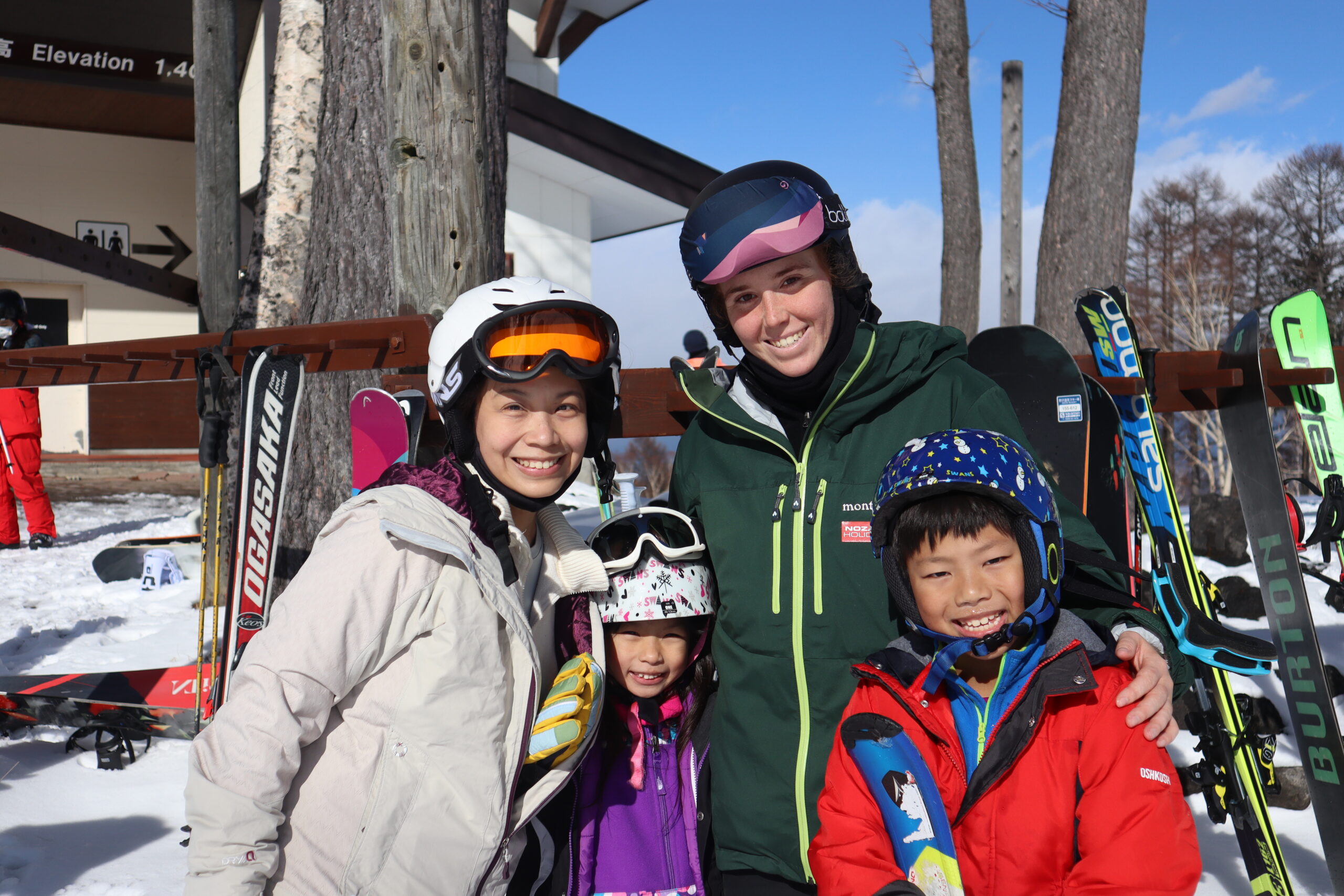 The weather gods are on our side and winter feels like it is finally arriving in Nozawa Onsen as Christmas inches closer! The resort received 15cm of fresh snow overnight! Although only one run is open today, it will be good to get up there early and you might find some fresh powder.
Looking up into the surrounding mountains, the snow is slowly but surely moving its way down lower and lower. It will reach the village soon.
TODAY:
Temperature at the top; -2 degrees with a windchill down as low as -20
New snow since yesterday; 15cm
Base at the top; 30cm
Snow conditions; Fresh snow mixed with man-made snow. Watch out for stones and any bushes or trees protruding from the snow, especially as the day continues and the run gets tracked out.
Weather; It will be snowing up top for most of the day so wrap up warm. There will be patches of sunshine scattered throughout the afternoon.
LIFTS IN OPERATION:
~ Nagasaka Gondola Lift – ON HOLD due to wind (usual operating hours: 8:30-15:30 (down line 16:00))
~ Yamabiko No. 2 Four Lift – ON HOLD due to wind (usual operating hours: 8:45-15:40
*updated at 9am
RUNS OPEN; ~ Yamabiko Course D, an intermediate slope will be open once the lifts are in operation.
SNOW FORECAST:
By the end of the day, we should have received another 20cm of fresh snow!
There will be scattered snow tomorrow and Friday is forecast to bring around 14cm. Sunday's forecast is holding strong with 60cm predicted! Hopefully 40cm of that will be falling in the village, meaning we will wake up on Monday to a winter wonderland.
Tag #nozawaonsenjapan to be featured on our stories during the day. Stay safe out there!