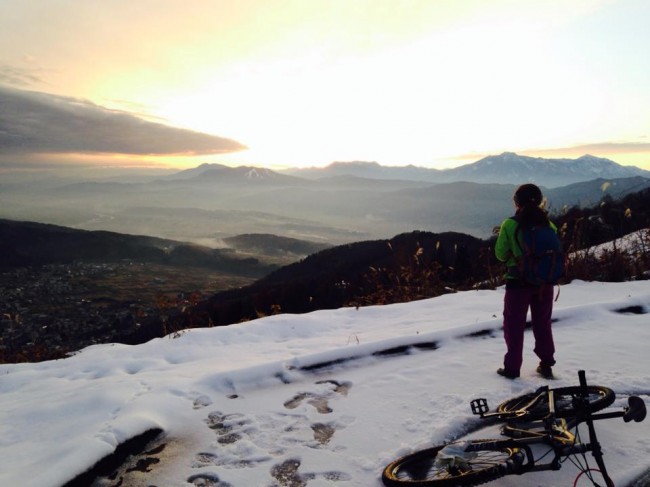 It might be time to pack away the Mountain Bike for the season as the next time we see a beautiful sunset will be on a different mode of transport!
The forecast is looking like we are in for a pretty impressive week on the snowfall scale. Temps are dropping as I type and snow clouds are gathering around the mountains.
The freezing level is set to fall a huge 2000m as this system rolls in over the Japan Sea and gets set to cover us in some winter goodness! Remember you can normally double these figures, as the model does not take into account the lake effect we receive in Nozawa from the Japan Sea.
So basically looks like it is going to snow all week and the opening day next Saturday could see well over 50cm fall on that day alone!
Anyway if the predictions all come true this could be an epic start to the season. So do your best snow dance or just have a dance of excitement in general and look forward to seeing you in a white Nozawa Onsen soon.