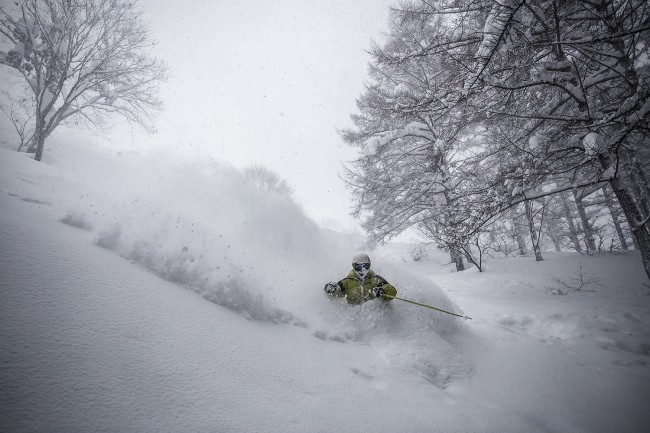 Base up top: 345 cm    Temp Top; -4 Degrees
Base at bottom; 220 cm
New Snow since close: 0 cm
Weather; Overcast
A bit of a grey old morning today in the village of Nozawa Onsen as high clouds pass over the resort. Moderate temperatures are expected and the clouds are expected to deliver the occasional light snowfall isolated across the region. Hit the powder early today to avoid the weekend crowds and the groomers and park will be worth a look as holiday makers break for lunch.
Yesterday continues on the trend this year of epic days. Light dry powder snow was abundant across the resort and the powder hounds certainly sniffed out these areas with no lack of pace. Lighting conditions were mostly flat until the afternoon when we saw occasionally sunny conditions and the sunset had to be seen to be believed. A good day all round.
Isolated snowfalls will increase tonight falling above about 500 meters. Small totals are forecast but the wind is expected to be NW so we may be in for a surprise tomorrow morning. Unfortunately a warm front will move over the region tomorrow and tuesday but it will be short-lived with very cold temperatures and snowfalls resume Tuesday night into Wednesday.