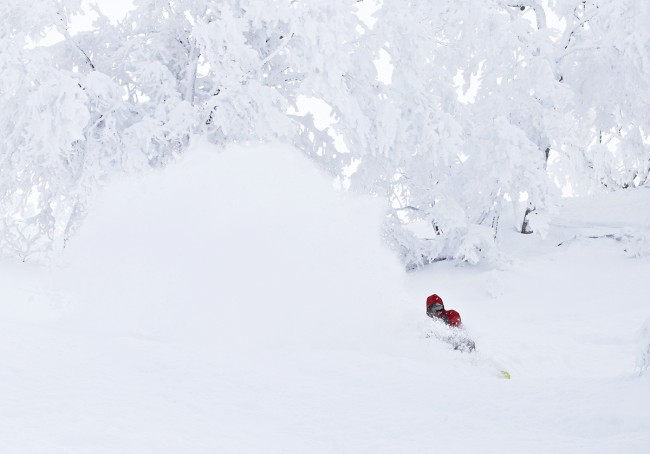 Base up top: 285 cm    Temp Top; -7 Degrees
Base at bottom; 140 cm
New Snow since close: 0 cm
Weather; Overcast
A mostly cloudy morning in Nozawa Onsen today. With no significant fresh snowfalls in a few days the groomed runs will be the top pick. It will also be a good day for the park and pipe with softer more forgiving conditions and enthusiasm from last nights olympic events.
Yesterday was quite similar to today, although it was busier with the long weekend crowds. Most off piste areas became tracked fast however with a bit of searching and local knowledge it was still possible to find top to bottom untracked lines. Groomers were fast, perfect for laying down some long flowing carves.
There is the possibility for some light isolated snow showers overnight tonight into tomorrow. An unusual system is forecast to move over the region at the weekend. With a wind direction that will vary from the norm it is uncertain how much snow will fall but we should expect at least some. Temperatures will be warmer than the traditional NW winter fronts as well.