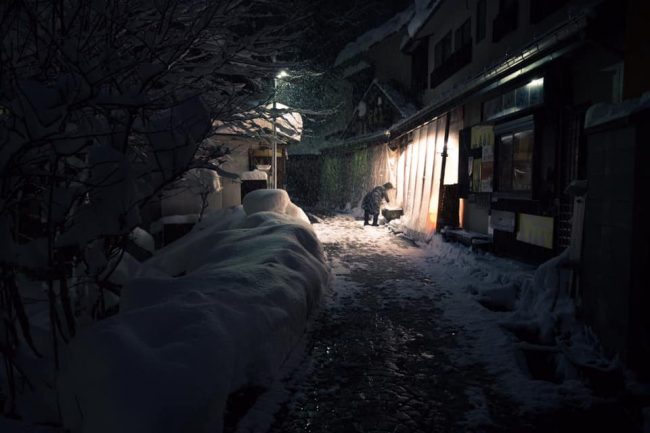 February Snow Nozawa Onsen
Nozawa Magic Strikes Again!
The Forecast said maybe 30cm and we got almost double that with 55cm recorded overnight in Nozawa. That was up top but it feels like almost as much in the village!
Set to continue snowing all day but hopefully easing.
It is going to be deep! The base now also jumped to 260cm which puts us now ahead of the 2015/16 season where we got a peak of 245cm from memory. So the season is looking to be back on track thanks to some of that old Nozawa Magic. Stay safe out there folks on the slopes and roads. Have an amazing day and hope to see you up there. If keen to get into the powder drop a mail to team@nozawaholidays.com Arigatou Gozaimasu
Temperature up top: -10 degrees
New snow since close: 55 cm
Base at top: 260 cm
Snow conditions: Powder
Weather: Snow
It's onnnnnn! Another 55cm has fallen since the close of lifts yesterday so conditions are epic and this will be a decidedly brief report. Heavy snow continues to fall on and off at the posting of this report. It'll likely continue through the morning easing back during the afternoon. With deep snow the best skiing will be had on the lower sections of the resort amongst the steeper terrain. Today is a Japanese holiday so expect busy conditions on the hill.
February Snow Nozawa Onsen
Looking at the forecast ahead tomorrow morning will be dry followed up by another decent fall. I think from this one around 30cm would be a fairly accurate prediction. It definitely doesn't look as powerful as this setup but it's still showing a decent NW feed across the Sea of Japan. Further ahead and we may come under the influence of a warm low however there is a lot of variation in the models so it's difficult to say with much confidence how this will impact Nozawa Onsen at this stage.
Anyway, I think it's safe to say with the snowfalls this week that Nozawa Onsen is back to its normal winter self. Which is great as the climatic shift driven by an anthropological heating planet altering the tropical influence obviously has a very strong impact for snow at low latitudes such as Japan. And apart from this week that's exactly what we've faced this winter. Unfortunately with little action to reduce the planets warming trend we can expect this dramatic shift more frequently. Protect our winters!!!