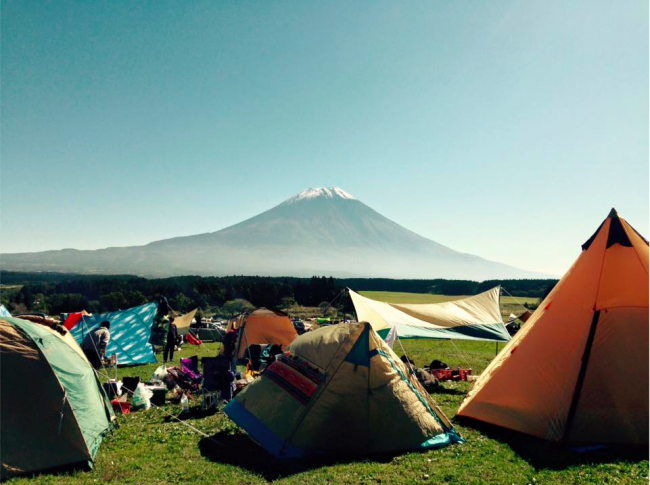 Fuji san is the highest mountain in Japan standing at 3,776 meters above sea level. The next highest is Mt Kita Dake in Yamanashi at 3,193 meters. So Mt Fuji being the highest point by almost 600m it is going to be one of the first places to see the snow in Japan.
Many people may think that Mt Fuji has snow on it all year round but in the Summer months it is pretty bare and a popular time to make the climb. A friend of ours was camping just near by this past weekend for the Asagri Jam Music Festival and got this great snap of Mt Fuji putting on probably her first Winter coat for the season.
The Asagiri Jam Festival is a great event with a very laid back feel and amazing views and camp area. Not sure why they did not call this one the Fuji Rock Festival!
Anyway signs of winter are emerging and a few of the ski resorts have also reported first dustings. So start the dance and everyone can get a little excited now! Thanks Rodney for the great photo!