First Snow Nozawa 2018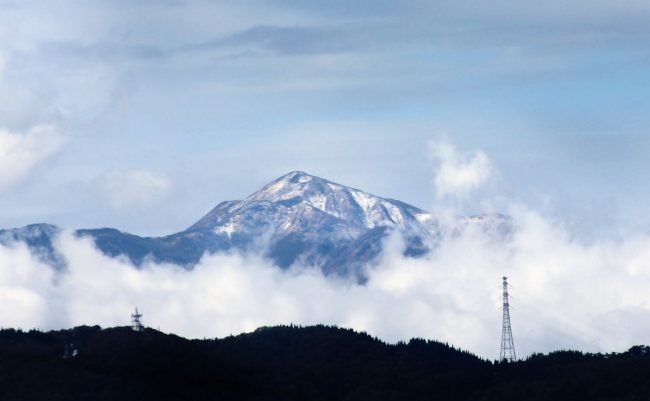 We were just talking today about this time last year and it being exactly One month from today on November 17th 2017 that we had a great fall of snow and the top of Nozawa Onsen was converted into a Winter Wonderland. The snow then continued and we opened Nozawa Onsen Resort on the 25th of November 2017. That is a pretty early opening, over the last decade or so December 1st has been pretty often but there have been later starts too, from memory one year was December 17th.
Generally we say by mid December you should be skiing decent snow and usually it is earlier. This year the signs so far are pointing to an early season but it is a bit too early to tell yet. Will have to wait and see.
First Snow Nozawa 2018
This shot from today is at the top pf Mt Hiuchi which is just adjacent to Mt Myoko and the location of many of our ski tours in late season. As it is a bit higher it not only gets the early snow it holds it a lot longer too. The top is 2462 meters above Sea Level and actually lies in neighbouring Nigata Prefecture. There is a beautiful Mountain Hut to stay in at the top, pretty basic but what a view. Also an active Volcano just nearby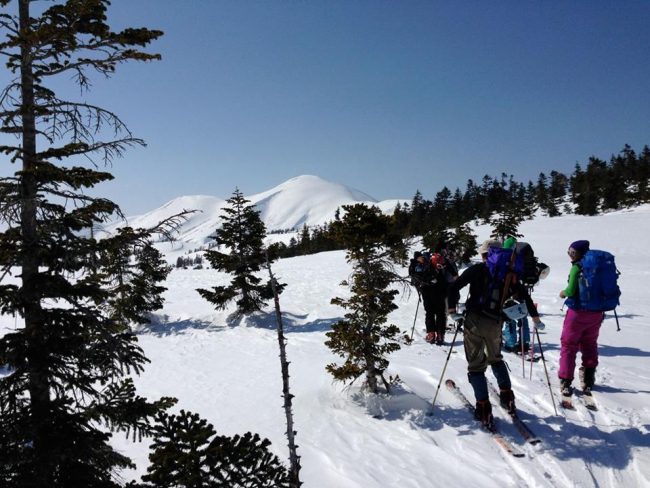 First Snow Nozawa 2018 – Discounted Accommodation in Nozawa Onsen
Early season we are doing some great deals on Accommodation.  Before December 1st is still Summer prices which are almost 50% off then until 20th of December there is 15% off. Lift passes are also discounted until December 14th. Just 3400 Yen a day for Adults and 1700 Yen for Kids. Kids accommodation also half price, can check here for packages and deals;
So if feeling lucky and got a great deal on an Air Fare for the early season then come on up and you could very well have the slopes to yourself. If not enough snow it is a great time to be in town and see the transition into Winter. Enjoy the onsens and free run of restaurants before the New Years crowds arrive. Look forward to seeing you in Nozawa Onsen
Check out this great video of how good it can get during the season in Nozawa. It is a compilation of the last two seasons