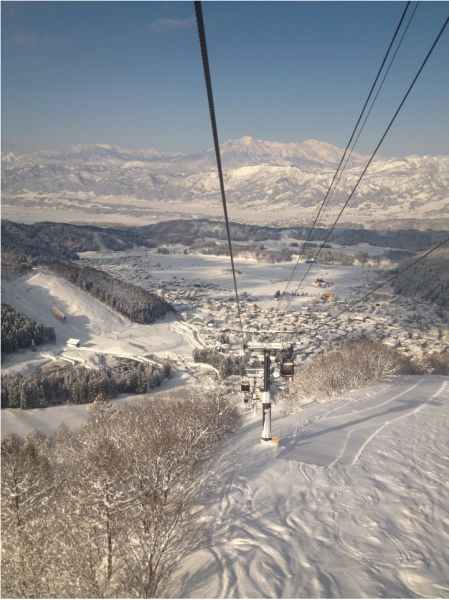 March for me is one of the best months any year as we have an established snow base, no crowds, great weather and still get some nice dumps.
The March of 2012 in particular we got on a roll in the middle of the month and had a bunch of days with 20cm plus dumps on top of almost 400cm base so there were insane conditions everyday.
Check out the posts with snow reports around those days here http://www.lodgenagano.com/blog/great-day-to-be-alive-in-nozawa/
That photo is taken riding up on the Nagasaka Gondola and I am sure anyone that has ridden it just loves the way as you get higher the views just reveal themselves. You can see for miles across the village on to Madarao and Myoko and beyond. The run below is called Ushi Kubi. Does anyone know what that means?
Anyway if you are planning your trip and can make March work then definitely consider it for Nozawa
We also do 15% off some of our great accommodation from March 15th onwards!
Check out this link for more info and deals then