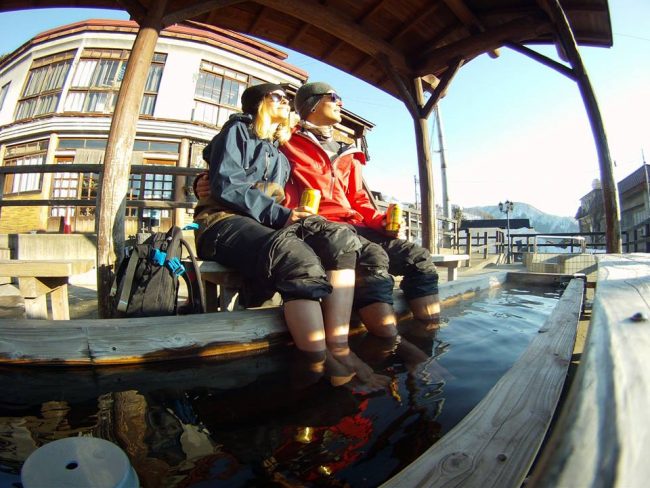 Maybe a good day for a relaxing Foot Onsen
Base at Uenotaira station: 180 cm
New snow since close: 0cm
Weather: Clear down low but clouds up high
Ohayou gozaimasu from Nozawa Onsen fairly clear morning down low but clouds engulfing the mountain up higher. It should be ok for a few turns early but then we are expecting some strong winds to come in from the North West later which should see temps drop a bit and maybe even some light snow fall on the upper slopes.
Foot Onsen Nozawa Onsen
The winds are going to be up to 70km/h according to the forecast so will be interesting to see if that eventuates and if they keep the Gondola open or not. Either way it may not be the best up there later so make the most of it this morning then maybe head for a relaxing foot onsen this afternoon and a quiet beer. The foot onsens near the Ogama cooking onsen are open again and a great spot to enjoy the sunset over the village and rest the ski legs!
Tomorrow looks like will be a much nicer day with light winds and some sunshine, so head back up and make the most of the empty slopes in Nozawa. Have a great day.
Arigatou for the Photo Jerry san