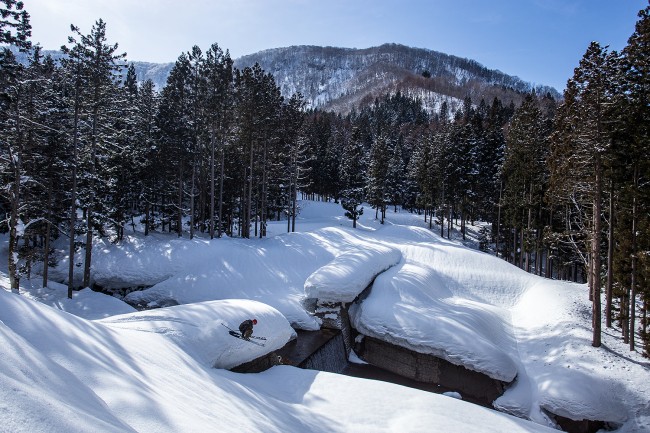 Base up top: 380 cm    Temp Top; -7 Degrees
Base at bottom; 220 cm
New Snow since close: 15-20 cm
Weather; Wind and snow
The snow is here! It has picked up overnight and we have 15cm of fresh sitting at the summit, 20cm on the more protected upper slopes. A higher amount at lower elevations is a key indicator for wind and a quick glance outside confirms there is some fast moving air about the mountain today. Hopefully the gondolas get up and running without issue although likely at a reduced speed. Looks for some sweet wind features from loaded fresh but be aware of the icy base and death cookies lingering underneath. Stability is low as of this regard.
Yesterday was decent on the groomed runs however most people were antsy for some fresh japow. Light but moist snow fell for most of the day adding to the base and visibility was okay given the cloudy skies.
Looks like the snow will increase later today becoming heavier overnight. A slight wind shift from WNW to NW is predicted and required for optimum snowfalls in Nozawa Onsen. Around 30cm should be expected overnight when this occurs. Its disappointing how much this weather system has downgraded over the past few days however thats weather for you, always chopping and changing for better or worse. Snowfalls should ease by Monday, becoming clear on Tuesday.