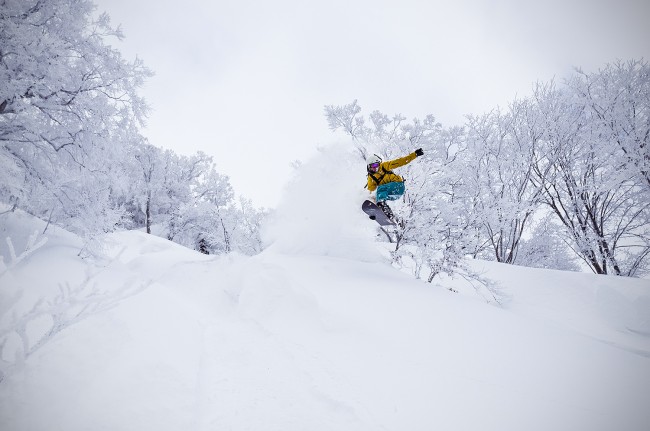 Base up top: 325 cm    Temp Top; -7 Degrees
Base at bottom; 200 cm
New Snow since close: 5 cm
Weather; Light snow
We have some light snow flurries in the village of Nozawa Onsen at the moment. A nice collection of fresh snow is visible distributed on nearby roofs. The resort is reporting 5cm at the top and 2cm down the bottom. Looks like today will be another great day with abundant fresh lines, as usual for this season.
Yesterday was also a great day on the hill. Snow showers cleared earlier than expected leaving cloud lingering at the peak and long breaks of blue sky elsewhere, increasing during the afternoon. Mid afternoon saw some spectacular light play as sunbursts were directed all over the surrounding snow covered farmland. The skiing was sensational as usual.
Tomorrow snowfalls should increase throughout the day with a solid dump expected into Monday. Around half a meter is more than likely. Monday should see snowfalls ease before a spectacular bluebird forecast for Tuesday.