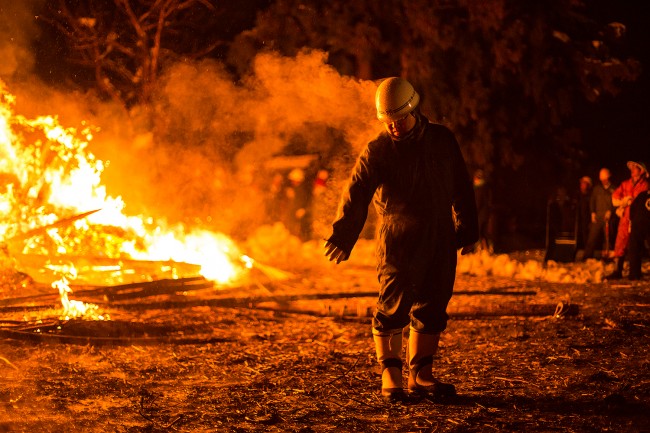 Base up top: 350 cm    Temp Top; -3 Degrees
Base at bottom; 220 cm
New Snow since close: 5-10 cm
Weather; Snow
As expected we awoke this morning to heavy flurries in Nozawa Onsen. With 5-10cm of fresh recorded up top it is clear that the snow probably started around 4-5am. Wind is a factor at the summit with varying amounts collecting at similar elevations, make sure you rug up with an extra layer. Today the best runs will be on the tree lined groomers and low angled trees. With extremely hazardous avalanche conditions yesterday, moderate angle slopes were sliding at the drop of a hat, its best to avoid the steeper slopes today. Safety first.
Yesterday was quite a nice day. Warmer than very cold temperatures lingered being around -4C at the summit and so as a result the snow was heavier than normal powder from around here. We could say the snow was like 'Australian pow'. Nevertheless it was good skiing and boarding for those who pushed through a solid hangover, or the sensible ones who didn't have too much sake the night before. Mostly fine weather meant it was a good day to explore the lesser known areas of the resort.
There is an improved forecast for the next four days or so with moderate falls expected most days. The freezing level is a bit up and down but not expected to rise above 300m. Varying quality of the snow will not be discernible to the average rider but there will be slight changes from day to day.