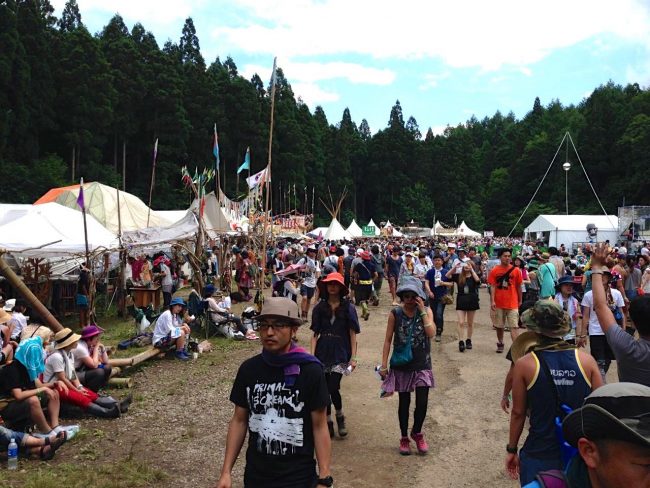 Fuji Rock Accommodation Nozawa Onsen
The Fuji Rock is on in a few weeks time running over 3 amazing days Friday July 27th to Sunday July 29th. The Festival is held in the forest at the foothills of the Naeba Ski Resort in nearby Yuzawa. Fantastic set up with multiple stages, delicious food stalls, interesting clothes shops and much more. Like most things in Japan it is extremely well run and clean as you can expect and a very picturesque setting along the river in amongst the lush Japanese Forest.
Another amazing Lineup again this year with none other than The Cure and The Chemical Brothers  Headlining! Other big names include Jason Miraz, Death Cab for Cutie backed up by a huge list of local and international acts. Jack Johnson also coming this year and is a bit of a favourite. Here are some of the other great performers or check the site; Fuji Rock Japan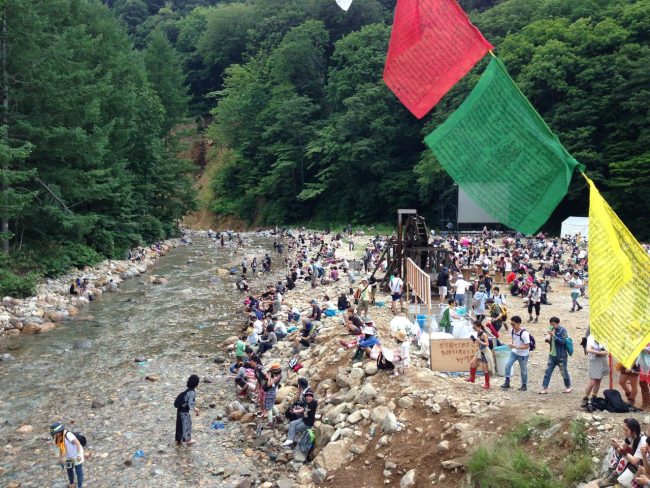 Fuji Rock Accommodation Nozawa Onsen Options
Camping or Glamping!
To be honset the actual village of Naeba is not so exciting mainly dominated by the huge Naeba Price Hotel at the base of the resort. This is one the limited accommodation options but is pretty expensive, on the other side of the coin is Camping in the Fuji Rock precinct which I dont mind but my wife is not so keen on. Especially as it can be very wet at this time of year so camping is not always a comfortable option. The place can turn into a mud pit pretty quickly in the rain. Big tip bring Gum Boots!
Nearby Lodges and Hotels
Naeba is also a ski resort in the winter and like Nozawa Onsen gets its fair share of powder so there are a few ski lodges in the area that open thier doors during the Festival but note they fill very fast so if dont book extremely early you will miss out. Other options are bus to Eichigo Yuzawa or one of the other small towns nearby. Prices can be at a bit of a premium due to demand.
Fuji Rock Accommodation Nozawa Onsen – Stay in Nozawa Onsen and Commute
Nozawa Onsen Village nestled in the Alps of Nagano has many of the facets you are looking for in a traditional Japanese experience. You will feel like you are in Japan and can experience some amazing food, beautiful walks and relaxing onsens to warm up after a day at the Festival. All this and there is an abundance of fantastic and great value accommodation options available.
Getting to the Fuji Rock Festival from Nozawa Onsen – Fuji Rock Accommodation Nozawa Onsen
We are not going to kid you it is quite the commute to The Festival and you will need to allow about 2 hours each way by public transport and a bit quicker by car.
Option 1 Rent a Car – We have a few people already booked in to stay with us in Nozawa for the festival so could all go in together and rent a car or even a van from nearby Iiyama. Could split the cost and would probably be about 3000 Yen a day  or less depending on how many people. The drive is 79Km and takes about 1 hour and 40 minutes. We could also arrange a Jumbo Taxi for you.
Option 2 Public Transport – This could be surprisingly easy and cost effective. Take the Nozawa Onsen Liner to Iiyama Station just 20 minutes and 600 Yen. Then the Shinkansen or Bullet Train to Eichigo Yuzawa and short Shuttle from there. The Train from Iiyama to Eichigo Yuzawa is the fast bullet train and takes 99 minutes if take the right train see below.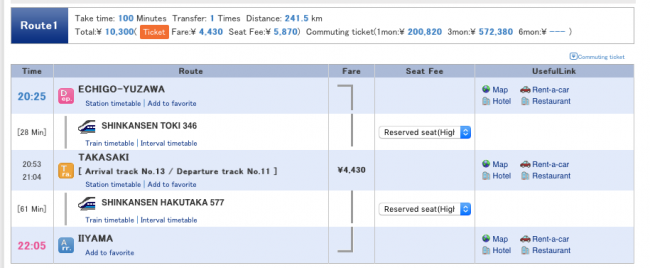 You can check more times in Hyperdia here is a link; http://www.hyperdia.com/en/
Cost of the Train to get to Fuji Rock
It looks expensive but by using the JR East Pass it can be as little as 3400 Yen  a day return!  With the JR East Pass you get 5 days of Unlimited Travel with in the Nagano, Nigata region which covers 3 trips to the Festival and also your return travel to Tokyo! Great deal here is a link to more details and to purchase; JR East Pass Nozawa Area
Accommodation Options Nozawa Onsen
Nozawa is very busy in Winter months with the Snow Skiing. Summer or the Green Season is also very beautiful and very quiet so we have lots of rooms and can do some great deals and can stay in complete comfort, no camping! Can chose from Lodge Style, Apartments or Houses. Here are a few examples;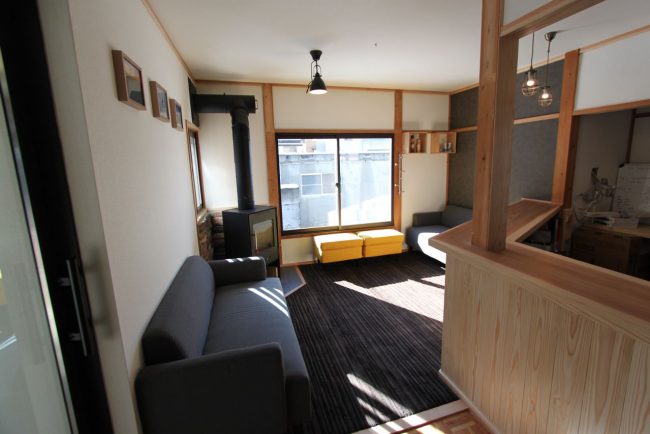 Kaiya Nozawa Cosy Mountain Lodge – Lodge Style Here is a link; Kaiya Mountain Lodge Nagano
Twin Share Room with Share Bathroom just 4000 Yen per person per night
Twin/Double Room with Own Bathroom just 6000 Yen per person per night
Share Bunk room just 3000 Yen per person per night
Can choose between Japanese Style Futons or Western Beds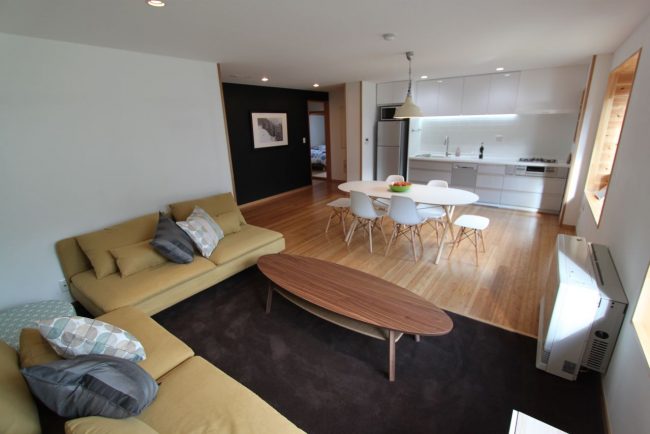 Nozawa Central Luxury Apartments – Fully Self Contained Apartmens Nozawa Central Apartments
Two Bedroom Apartment from just 15000 Yen a night sleeps 4
Three Bedroom Apartmemt from just 20000 Yen a night sleeps 8
Lots more great options too including Nozawa House. Just email us at stay@nozawaholidays.com or fill in this form to book Book Accommodation for Fuji Rock
Detox and Relax after the Festival in Nozawa Onsen
Nozawa is the perfect destination to chill out and detox in the peace and quiet of Nozawa. Unwind in the Onsens, get into some Yoga and enjoy the fresh local produce on offer. So even if dont stay with us for the festival come and visit after or before.
Lots of exciting outdoor pursuits to get involved in too in Nozawa
Mountain Biking
Hiking
Stand up Paddle Boarding
Canoeing
Trail Running
Tennis, Golf and Soccer
Explore the Green Season in Nozawa Green Season Nozawa Onsen