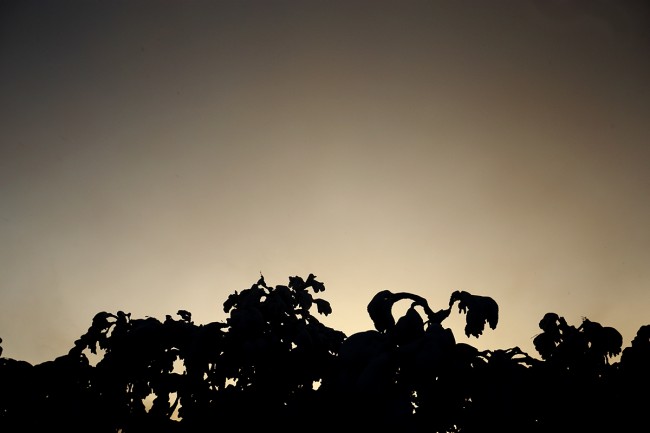 Base up top: 285 cm Temp Top; -11 Degrees
Base at bottom; 145 cm
New Snow since close: 3 cm
Weather; Mostly sunny
A fine sunny morning in Nozawa Onsen. Today we were greeted with an always spectacular alpenglow on the surrounding mountains at sunrise and the occasional puffy cumulus hovering above the peaks. It is set to be a mostly sunny day today with the possibility of very isolated snow showers later in the afternoon.
With the dusting which we received overnight groomed runs will be in tip top condition ready for some olympic enthused high speed carves, yew! The lesser know tree runs will be the place to be for some off piste action, considering today is Japan's National Foundation Day, a public holiday celebrating the foundation of Japan. It will be busy on the slopes for this reason.
The forecast is currently suggesting that we should expect a mix of clear weather and snowfalls over the next week. Tomorrow should be clear and snow is expected tomorrow night and over the next weekend.
One of the great things about Nozawa Onsen is how close knit the community is in the village, for both visitors, locals and seasonal staff. This was evident last night in the way the community rallied around, via a fundraising event, injured shredder Judita Prokopova, who received very serious pelvic injuries after a freak stack whilst boarding just last week. Thousands so far has been raised to cover exorbitant hospital bills (her insurance was not valid due to a sneaky loophole in the clause) which she would have otherwise have had much difficulty paying. If you would like to donate to the cause please following this link, every little bit counts.
http://www.youcaring.com/medical-fundraiser/judita-s-japanese-snowboard-injury-fund/137019