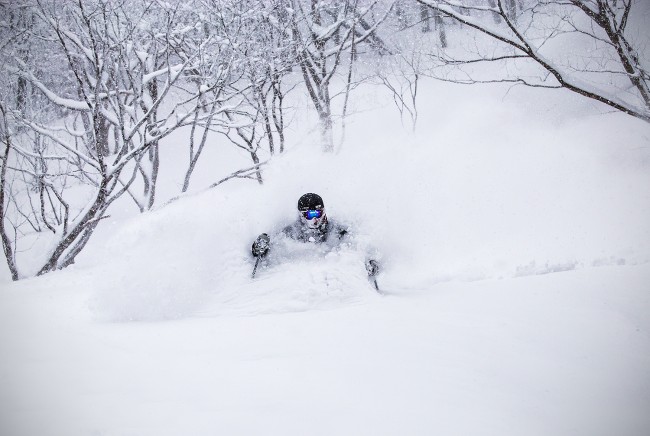 Base up top: 450 cm    Temp Top; -10 Degrees
Base at bottom; 280 cm
New Snow since close: 30-40 cm
Weather; Snow
Ridiculous. That was what yesterday was like. The depth of the snow was real up there, probably the third deepest day of the season. Wind loaded slopes were around chest to neck, all other slopes around waist. If you weren't on your game you paid the price with many frustrating entrapments but if you kept the rhythm going the reward was some of the best powder turns on the planet.
Snow continued to fall all day yesterday becoming lighter overnight. Since last lifts yesterday an additional 30-40cm has fallen bringing the storm total to 120cm in 48 hours. Skiing and boarding today will again be epic with the overnight falls refreshing tracked areas. The snow has also had time to settle making the deep snow even more manageable and hopefully improving the stability, which was extremely low yesterday.
The forecast indicates snow will continue at light to moderate levels for the rest of the day becoming isolated and less frequent tomorrow. Isolated falls will then continue in combination with light winds and occasional breaks of sunshine from Wednesday to Friday. Saturday is forecast to be clear at this stage but confidence on these long range predictions is low.