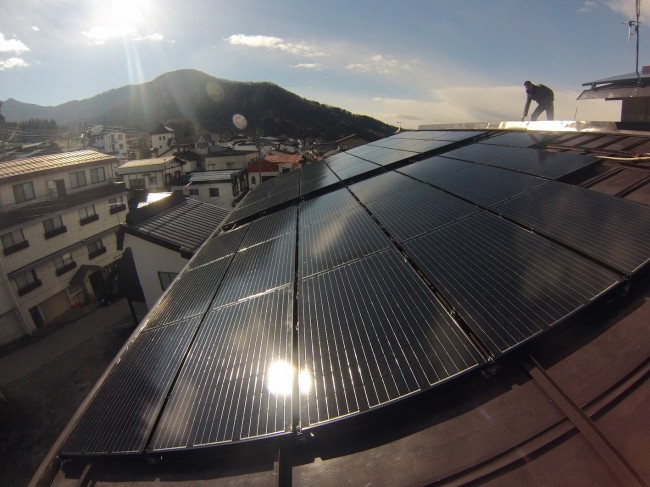 In a first for Nozawa Onsen and probably the first ski lodge in Japan Villa Nozawa has installed a 12kw Solar System on the roof!
With Japan's power challenges and in line with our general philosophy for helping to cool the globe we just had to do it. Lodge Nagano and Kamoshika Lodge are following.
The rest of the village are waiting to see if it is a success and many will make the switch. The biggest test will be the 4 meters plus of snow that can sit on there in a season.
Will be lots of roof clearing but we think the environment is worth it.