Gondola Open Nozawa Onsen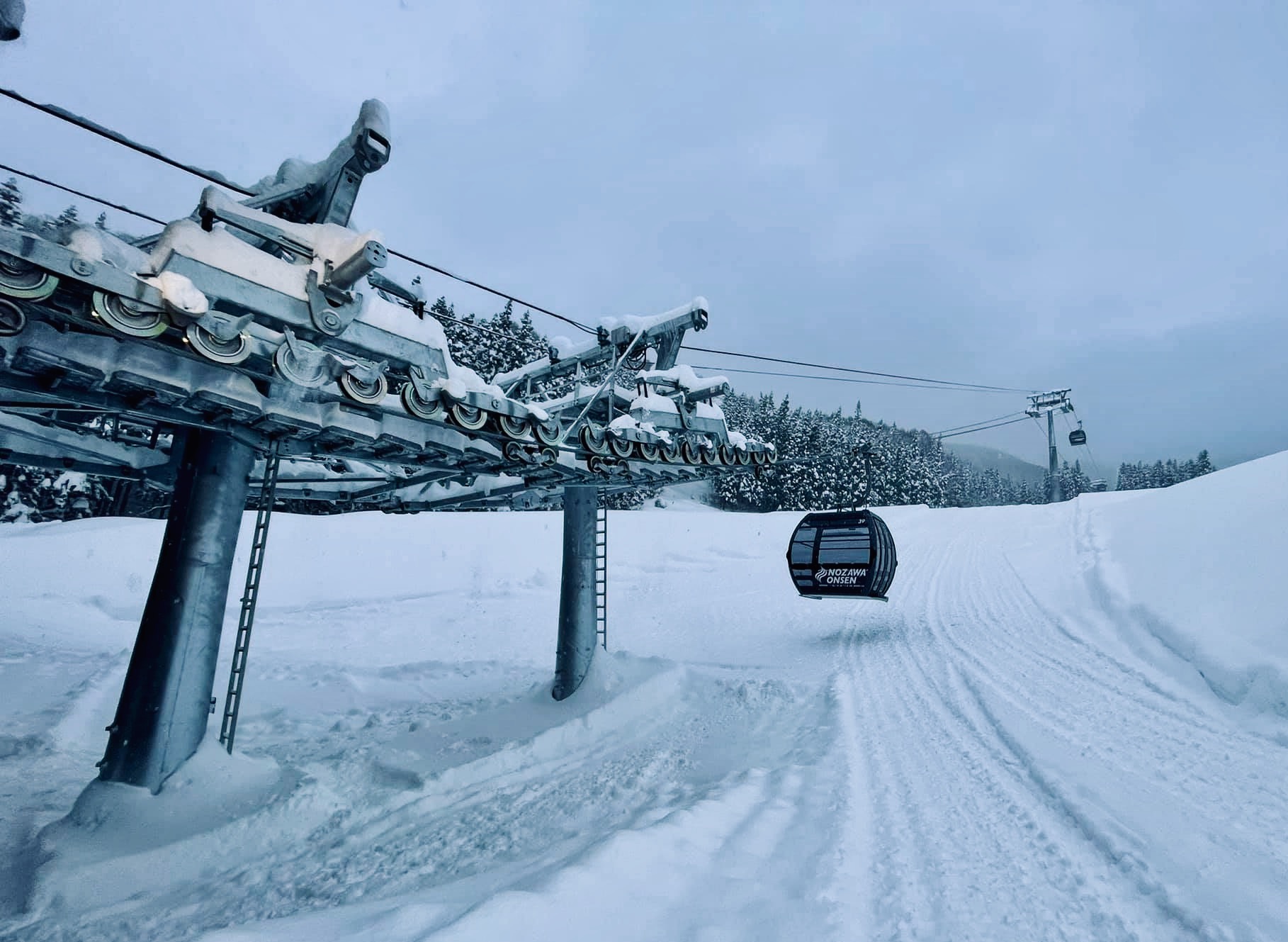 Gondola back up and running but look at all that snow!  
Nozawa Onsen Snow Report 21st December 2020 
Good news the new Nagasaka Gondola is back up and running this morning. Check out how much snow has collected underneath it though. Almost looks like could bottom out! Just shows how much snow we have had in the last week in Nozawa. 
Check out the cams today; Nozawa Onsen Web Cams
It was still snowing this morning but beginning to clear now for what will be nothing short of a magnificent day on the slopes. 
Temp at the top; -5 degrees
New snow since close; 20cm 
Base at the top; 225 cm
Snow conditions; Fresh Deep Powder
Weather; Snowing lightly looking to clear  
Still foggy up high but some sunshine appearing down low so maybe do a few lower slopes until things start to clear. Both gondolas running today as well as most of the lower lifts including the Nagasaka connector on Hachiman slope. Looks pretty amazing there we only got to ski it a few days last season so no doubt will be smashed early. 
Gondola Open Nozawa Onsen
The outlook is for Sunshine until Friday,  then more snow falls but not as heavy as has been. Will make for some good top ups and a white Christmas too! 
Stay safe and enjoy the amazing conditions here in Nozawa 
Photo by Ski Resort staff and great photographer Seiji Suzuki  https://www.facebook.com/seiji.suzuki.969
Arigatou Gozaimasu 
Check out some more great photos of Nozawa here; Photos Nozawa Onsen