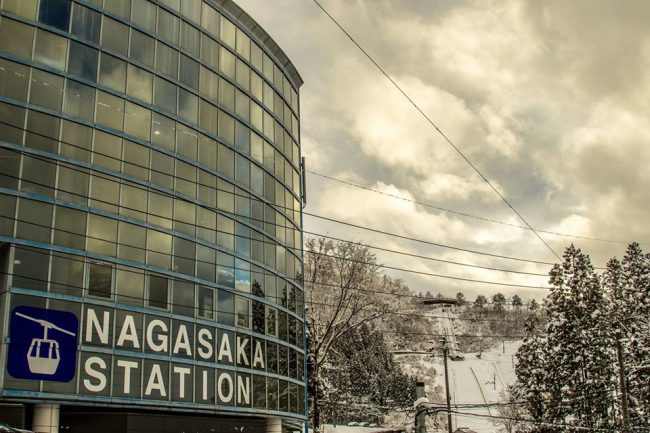 Gondola Opens Tomorrow Nozawa Onsen
Nagasaka Gondola will Roll in to Action tomorrow 22nd of December 
No skiing up there yet sorry, but for guests in Nozawa you can go up and experience a little bit of Winter. 
There is a decent coverage of snow up top and can play in it, take a sled ride and make a snowman with the kids. 
Winter Experience Gondola Rides : From Dec. 22 (Sun) ~ until the Ski slopes open
Times: 9:00 to 15:30 (Last Ride up 15:00)
Price : Adults 1,500 yen, Kids 900 yen
※ Includes the return Gondola ride and 1 Free Drink at the Yamabiko Restaurant 
No skis or boards allowed up there yet but can take a sled and snowball maker! 
If want to ski or board Shiga Kogen and Ryuoo Ski Park still the best options. 
Restaurants open up Top with great food and views 
Rest House Yamabiko from 9:30 to 15:00 
Service Cafe and 9:30 to 15:00 
Great chance for anyone that wants to to go up and experience some snow. 
Gondola Opens Tomorrow Nozawa Onsen
There is around 1000m vertical difference between the Village and Yamabiko so it can be very different up there. 
Currently it is all white and the trees are looking very pretty. Be sure to wear good shoes and ski clothes to stay warm and dry. 
Able to rent from Nozawa Central Rentals and other shops open in town https://www.nozawaholidays.com/ski-gear-clothing-hire/
Can also enjoy the spectacular views on the ride up and at the observatory on the top. 
Anyway great to see the Gondola in action and means we are one step closer to Ski Season beginning.