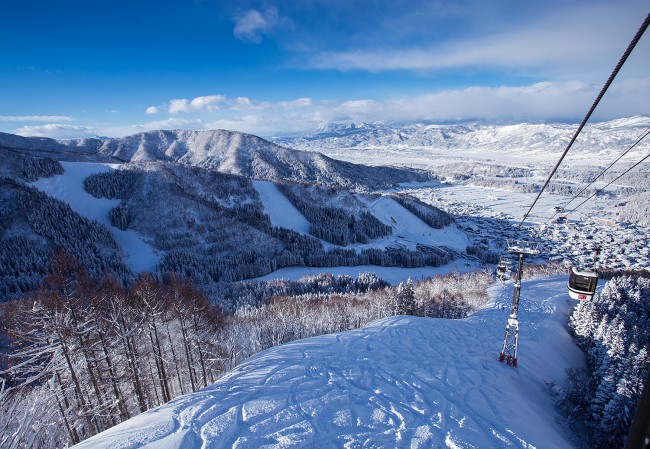 Base up top: 320 cm    Temp Top; +2 Degrees
Base at bottom; 200 cm
New Snow since close: 0 cm
Weather; Overcast
Warm prefrontal temperatures and cloud is what we see when we look out the window this morning in Nozawa Onsen. Luckily this southerly inflow will be short-lived as a cold front is forecast to make an impact over the region later tonight delivering snow and very cold temperatures. High traffic groomers will be the pick of the runs today which will offer the fastest snow conditions.
Yesterday saw very interesting atmospheric conditions and quality snow on the upper North facing slopes. An inversion layer had trapped air pollution blown in from the south to create a thick valley fog and clear upper skies. The Japanese Alps were piercing through the inversion layer in a very photogenic manner indeed.
According to the forecast snowfalls should increase tonight becoming lighter into tomorrow. Around 20cm is expected. Isolated light to moderate falls are then forecast to continue well into the foreseeable future, Saturday at least.