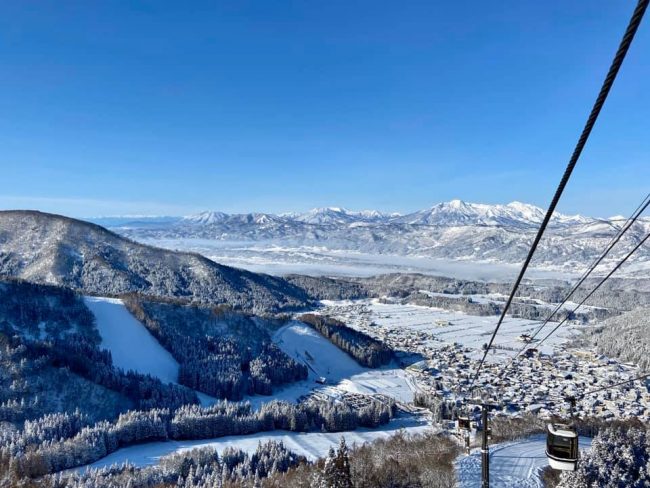 Great Day Nozawa Onsen
Temperature up top: -13 degrees
New snow since close: 25 cm
Base at top: 235 cm
Snow conditions: Powder
Weather: Clear
Good morning all. As the day dawns we've got some sensational conditions down here in Nozawa Onsen village. The sky is clear and cold, off in the distance Myoko is rising out of some meandering valley fog and while it didn't snow much last night, it did snow quite a lot since last lifts yesterday. So expect the mountain to be completely refreshed. With the clear conditions and fresh snow it'll be A+ up there.
Yesterday was a great day on the hill. It remained very cold and snowed heavily for the duration bringing the base up to 220cm by the afternoon. The snow was deep and at times very hard going. Too deep even. But it's good as the mountain needs it. Off piste the conditions are still in the early season phase with a lot of obtrusive shrubs and vines. We need another dump and luckily it's coming tomorrow.
Looking at the forecast ahead and we have another system sweeping through from the NW on track to arrive tomorrow, becoming heavy overnight. Honestly I'm expecting at least 30cm from this, possibly more. Sunday will be very similar to yesterday it seems with snowfalls easing into the new week.