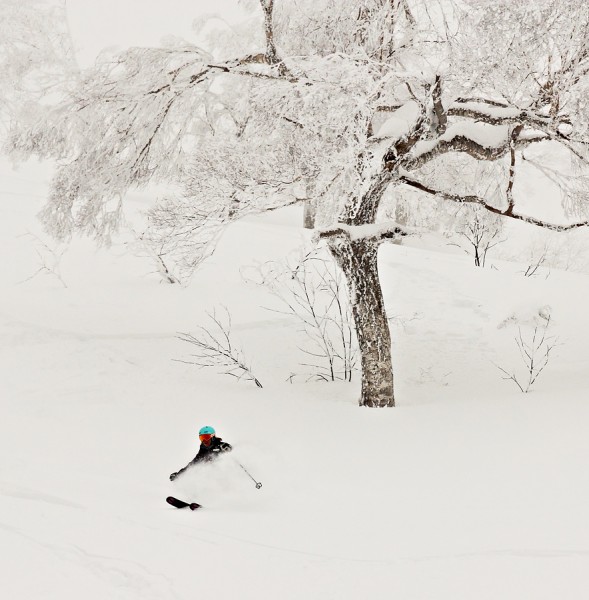 Base up top: 325cm        Temp Top; -10 Degrees
Base at bottom: 210cm
New Snow since close: 20cm
Weather; Overcast
Well it's been a massive few days at Nozawa Onsen. Since the start of this past system we have had well over a meter of snowfall. Moderate and at times heavy snow continued to fall yesterday and currently we have overcast conditions, but no snow falling. The forecast tends to suggest we should experience a clearing trend throughout the day, but also indicates the possibility of further snow showers passing over the region this afternoon and tonight.
Reports from the mountain yesterday tend to suggest the snow was too deep to ride for all but a select few who had the equipment, experience and confidence to ride some of the steeper out of bounds terrain. With all the snow we've had, most of the inbound terrain was simply not steep enough to maintain forward momentum and many riders became bogged down in the deep powder. This of course, excludes the groomed runs which were great early, but became tracked out and bumpy later in the day.
The weather over the next week looks unpredictable. It seems snow showers, clouds and periods of sun will vary by the hour for the next few days or so. The temperature looks to fluctuate highly each day as well with variations in freezing level between below sea level and 1000m above sea level. I am hesitant to make any hard-and-fast calls regarding the weather over the next few days.