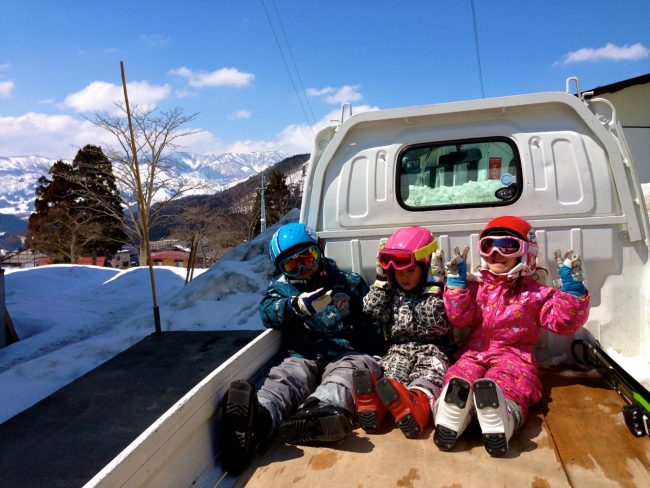 Happy Easter from Nozawa Onsen
We hope everyone has a safe and enjoyable Easter wherever you are. A big Arigatou Gozaimashita and thank you to everyone that visited us throughout the season was a pleasure having you for what was an amazing season in Nozawa.
Thanks also to all those families that are here in Nozawa at the moment enjoying Easter in the snow with us. Easter usually falls around end of March or in April and it is still a great time to visit Nozawa for some fun Spring Skiing. So give it some thought for a trip next Easter.
5 great Reasons Spring skiing is fun for Families
Beautiful Spring Weather
The weather is warmer and some glorious sunny days. Many families come in January with the School holidays, which is also a great time to visit. We get a lot of snow in January, which is amazing to see but can also be cold and the snow is very deep. The little ones can get cold and buried in the powder!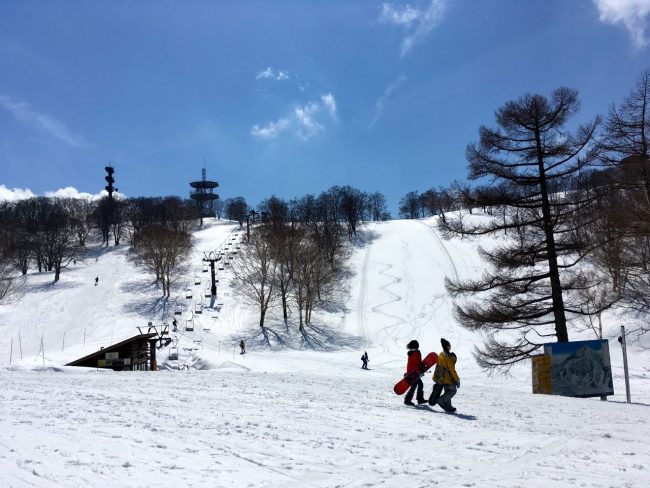 2. Very quiet in town and on the slopes
This time of year there is literally no one here; most of the families visiting at the moment are calling it their own private resort! The slopes are empty, even the locals from Tokyo are few and far between at this time of year. You can also get into any restaurant you fancy no need to book or wander the streets looking for a meal. The Onsens are also like private baths you can often have to yourself!
All this and we still have 300cm base up top and can still ski top to bottom!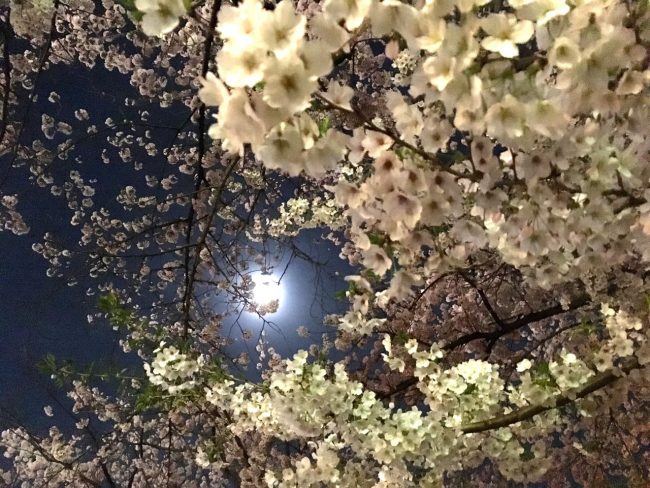 3.Cherry Blossoms
Even though we don't get a lot of fresh snow in April it can happen. But there also is a different white petal floating from the sky in Japan this time of year. The Sakura or Cherry Blossoms sweep across the land from South to North at this time of year. They mark the start of spring and a renewal for the whole country and are amazing to see so a big bonus for travelling at this time of year to Japan. You can travel easily to many parts of the country and enjoy the blossoms and a ski in Nozawa.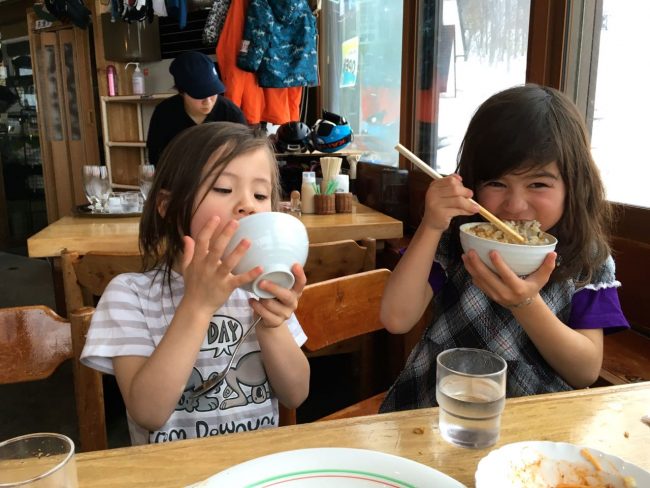 4.Great deals in the quiet season
At this time of year in April nearly everything to do with your holiday is at Discounted prices.
Air fares are cheaper with Jetstar you can get as low as $600 return from Australia for example.
Accommodation is 20% off and even more.
Lift passes are just 3700 Yen a day for Adults and 1700 Yen for kids. There are less lifts operating but still plenty for everyone.
We are also doing deals on lessons and rental gear
So you can save a lot by coming for an Easter Ski Holiday which when travelling with a family is always a big help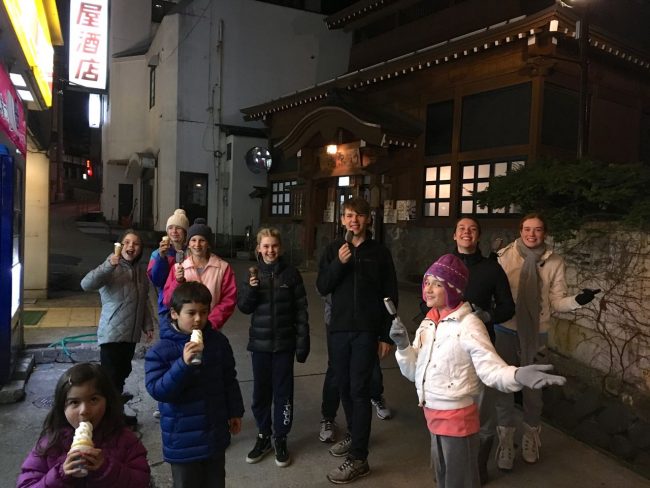 5.It is great Ice Cream eating weather!
Warm enough to warrant eating an ice cream but still cold enough that it doesn't melt in your hand!
For many reasons Spring and around Easter holidays is a great time to be in Japan and to plan a ski holiday for the family or friends to Nozawa Onsen. Japan has great chocolate too! If need any information or a quote for next season please just drop us a mail to stay@nozawaholidays.com