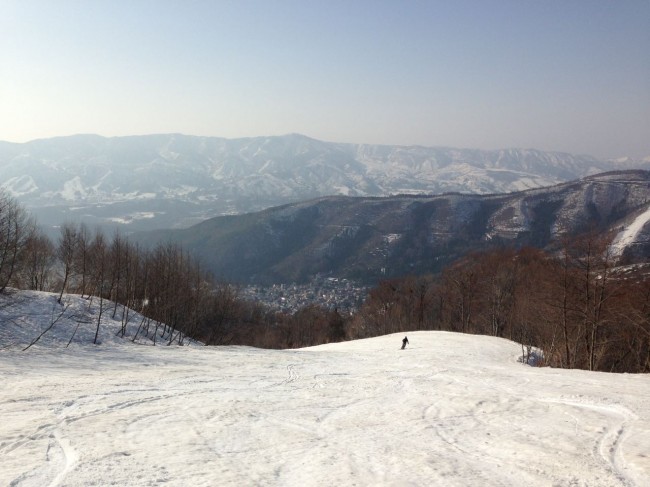 Base up top; 185cm
Weather; Sunshine
Lots of people flowing into town for Golden Week festivities and last turns for a while. The Cherry Blossoms are out in force in the valley but still some fun spring skiing up top with a 185cm base remaining. Not a bad number to finish on!
Nozawa Central Lodge and Nozawa House are still open so come and see Luke, Gab, Kyoko and the gang for a coffee or a comfy bed and enjoy the end of what has been a terrific season.
This weekend is also the last for Buna, will miss the Nan Curry.
The hard working Ueno Family took their first day off during the season in 27 years this year to celebrate the birth of thier Grandkids at the Fire Festival. A big otsukaresama and already looking forward to December when the ski season kicks off again in Nozawa.
Hope to see you all there!