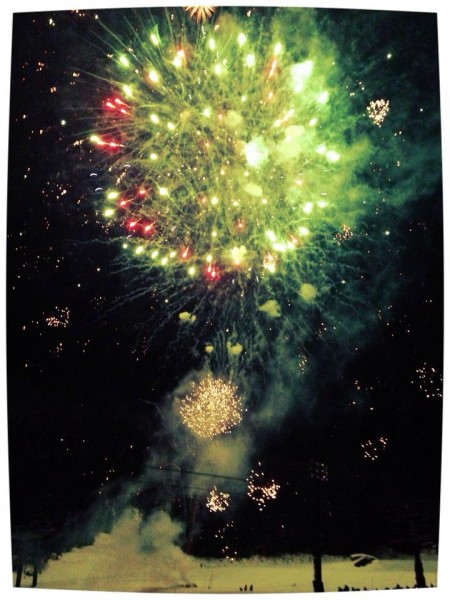 Base up top: 180 cm        Temp Top; -11 Degrees
Base at bottom; 75 cm
New Snow since close: 0 cm
Weather; Varied
We would like to wish everyone a very Happy New Year from Nozawa Onsen. Hope that the powder is deep and you have good times ahead wherever you are. Thanks to everyone who has been up to visit us or making the journey.
Not a bad looking first day of the year here with fairly clear skies. Could see the moon still shining bright at about 6am this morning. Last night was lots of fun in town and lots of people came out to celebrate.
Yesterday on the slopes was a bit icy in places so we are ready for some more snow now. Think a few New Year wishes went out so we should be receiving soon!