Happy New Year from Nozawa Onsen
Was a magical night around the village yesterday to bring in the new year and a new decade!
Lots of people lining the streets and making their way to the temple or the fireworks. Was almost majestic as the villagers rang the bell 108 times and the snow lofted silently in the background.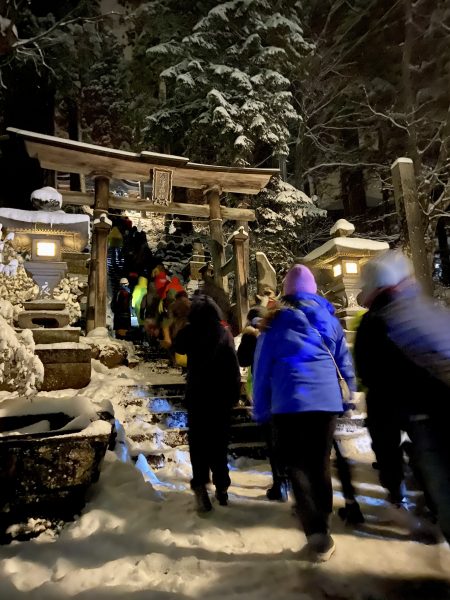 Snow Report 1st of January 2020
Temp at the top;-9degrees
New snow since close; 20cm
Base at the top; 80cm
Snow conditions; Great conditions with some fresh
Weather; Cloudy with light winds
The snow fell most of yesterday and into the night, not heavy but nice and fluffy. Will make for some great conditions on the slopes today.  The forecast is looking good with snow almost everyday this week on the mountain. If keen to visit Nozawa this year just click here to book
Book your holiday to Nozawa
We would like to take this opportunity to wish everyone all the best for 2020. Thanks to everyone for visiting us in Nozawa and we look forward to seeing you again soon. Akemashite Omedetou Gozaimasu 明けましておめでとうございます