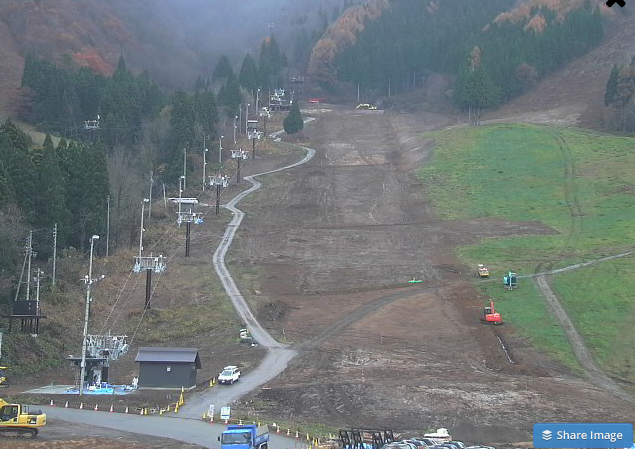 New Hikage Ski Lift Nozawa Onsen almost ready to roll!
Just a quick update on the improvements to the Hikage lifts. As can see for the pics it is pretty much finished and ready to go when the snow hits. There is a team from the French Lift Company in town at the moment helping with the finishing touches of the installation.
As can see the access to on load is going to be much better without that little hill you used to have to side step up. So can come down the home trail jump on that lift Hikage 2nd currently M on the map and then ski across the other lift Hikage L on the map and down to Nagasaka easily.
Hikage Ski Lift  Nozawa Onsen Access
Know from skiing the kids home myself this will make the world a better place at 4 pm! It is only one lift instead of 2 but will be a high speed quad instead of two x twin chairs so will have the same lifting capacity and be much faster than the old lifts.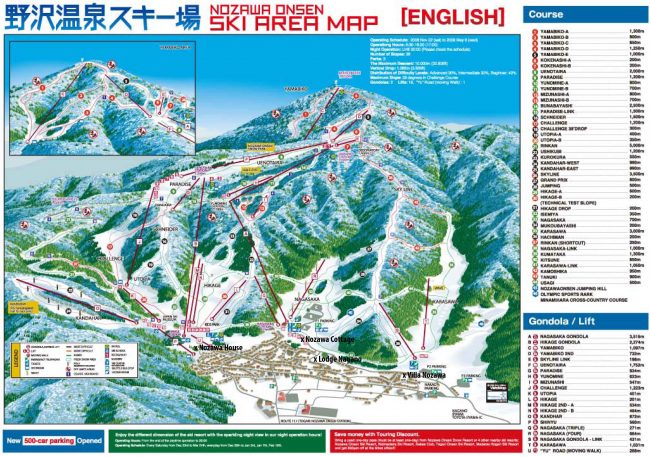 The Zipline has also gone in and looks pretty amazing it supposed to be the biggest one in Japan. Can see the landing pad in this shot just above where the Kids Park is on Hikage. The launch pad will be up at the top of the lift so will be an amazing ride down and set to open this coming summer.
Zip Line at the Hikage Ski Lift Nozawa Onsen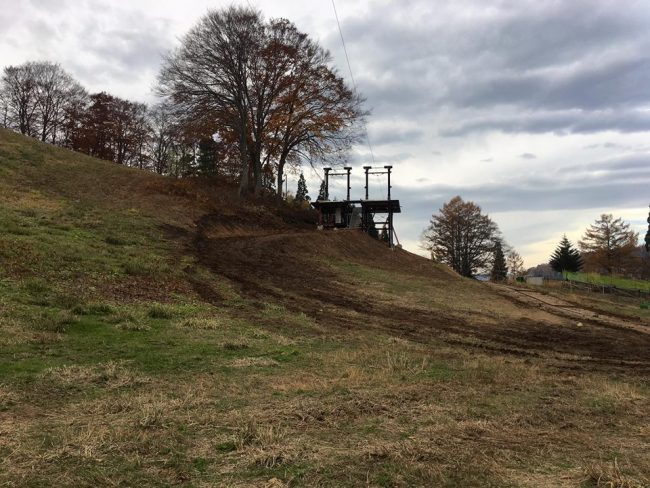 Anyway things are happening in Nozawa and everyone is working hard to have all ready and in place to welcome you all soon. Looking forward to a great season ahead.
Can check out all the ski courses in Nozawa Onsen here Nozawa Onsen Ski Resort Course Guide
Here is an artists impression of how the new  Nozawa Onsen Sports Park will look when it opens in July 2017. It will have Zip-line, an Artificial turf ski slope, multipurpose space, kids park, and more should be a great set up and some of the restaurants on the Hikage slope will open up over summer too. Should be an exciting draw card for visitors overt Green season. We are also pushing for some outdoor concerts as the Hikage bowl is the perfect auditorium for a Music Festival!