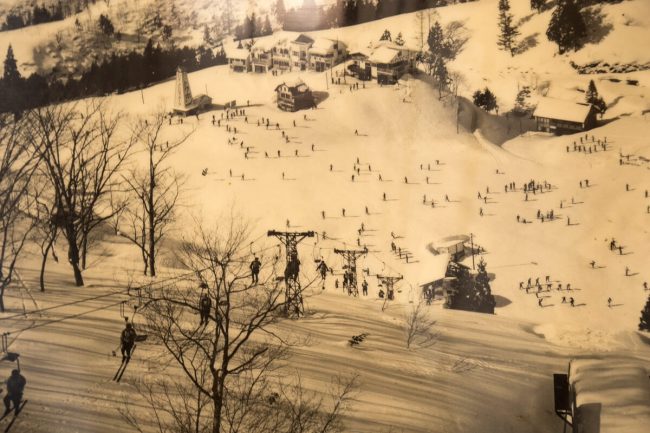 Flashback Friday from Nozawa Onsen
 – History Nozawa Onsen Ski Resort 
Nozawa Ski Resort has a long and colourful or should I say Black and White History, spanning over 100 years. 
This is a great shot from back in the 60s I am guessing. Check out the single Pizza box chair lift and notice the powder is untouched on the slope below.
You would not see that much after about 10am these days! 
We still had a few of those old chairs in the early 90's when I was first Ski Patrol in Nozawa the one running up Mukobayashi slope next to the Ski Jump was particularly fun. 
Can anyone guess which slope or lift this is? Hint check out the second photo. 
If keen to come and make your own bit of history in Nozawa just click on the link to get a quote for an amazing snow holiday https://www.nozawaholidays.com/bookings/