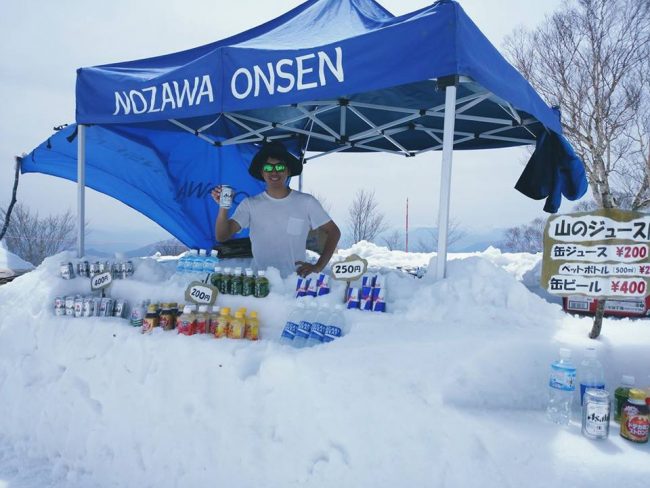 Ice Bar Nozawa Onsen
Another great reason to come skiing in Nozawa Onsen in Spring. There is an ice bar on the top of the resort situated on top of Yamabiko at 1650m above Sea level!
With still almost 2 meters of base there is plenty of snow to build the bar and keep the drinks cool. Drop in and see Masayuki san for a cold beer after a few well earned runs!