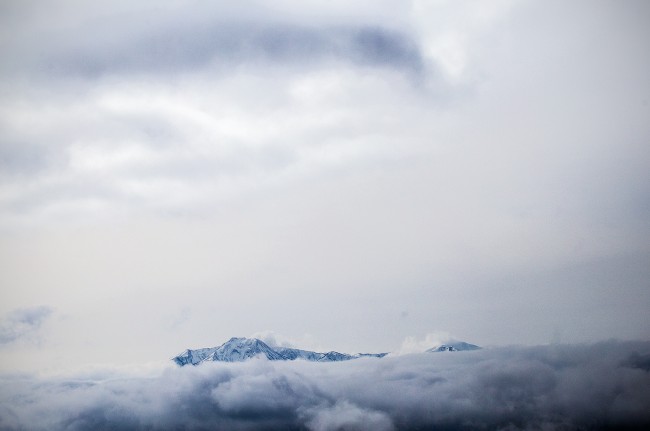 Base up top: 410 cm    Temp Top; -7 Degrees
Base at bottom; 235 cm
New Snow since close: 0 cm
Weather; Partly cloudy
Its a cold and windy morning here in Nozawa Onsen today. With no new snow to report and a temperature reading of -7C at the summit of Mt Kenashi the snow will be very firm and/or icy today on all but the lowest of slopes. On piste areas will be the pick and they will be fast, good edging technique required.
Yesterday we saw some warm sunny weather last the duration. It was a nice day to be outside with soft and forgiving spring skiing making for ideal conditions to practice and improve. The park and pipe were great as were the views between the sweeping clouds from the summit.
We expected some light snow showers today continuing into tomorrow. Confidence is low on all but the smallest of falls, probably no more than 10cm will fall. Winds will be light tomorrow and temperatures slightly higher. A clear day is expected on Saturday becoming much warmer into Sunday. In the long range forecast more snowfalls are forecast mid next week.